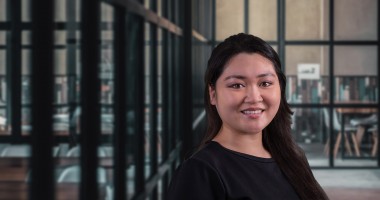 Agnès Cheung
Solicitor \ AJ Park Law Limited, Auckland
Expertise
Agnès works with businesses and creators to develop, protect and enforce their trade marks. She provides strategy and advice around proposed trade marks, trade mark registration, assigning and licensing trade marks and enforcing trade mark rights. Agnès also assists with related intellectual property matters such as copyright and claims under passing off and consumer law.
Agnès has provided trade mark advice across a broad range of projects–from ice cream manufacturing to medical research and design, entertainment, and the emerging area of green tech. She enjoys the variety of her role and getting to know more about her clients' industries.
Working style
Agnès believes that advice needs to be clear and well structured so that clients have a context for decision making.
The most considered and thoughtful advice will be ineffective if it is not communicated clearly, or if someone doesn't have time to finish reading it. It's important to avoid jargon and that we explain the 'why' by talking through both the legal situation and the client's position.
Experience
Agnès graduated with a BA (majoring in French and philosophy) and an LLB from Victoria University of Wellington. She became a trade mark solicitor through a happy accident.
"I went to a job interview as a new graduate and realised in that moment that I could be happy doing the work in the job description every day. Trade mark law is particularly attractive to me because it combines creativity from the client and strategy from the lawyer."
After being admitted as a lawyer, Agnès worked as a trade mark solicitor at Baldwins for around three years before joining AJ Park in 2019. She is currently completing a Master of Intellectual Property Law at the University of Melbourne.
Beyond work
Outside of legal work, Agnès has been an independent marriage celebrant in New Zealand.
Services
Expertise
Qualifications
LLB, Victoria University of Wellington (2016)
BA (French and Philosophy), Victoria University of Wellington (2016)
Admitted as a Barrister & Solicitor of the High Court of New Zealand
Registered Trade Marks Attorney (Australia)