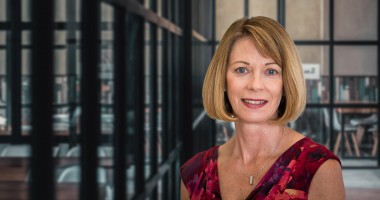 Colleen Cavanagh
Consultant \ AJ Park Limited, Auckland
Experience
With a career track record spanning over three decades, Colleen is a Consultant in AJ Parks trade mark team (previously Principal) and uses her considerable experience to advise key clients on their brand development, trade mark portfolio management, and global intellectual property (IP) protection strategies. She has worked with clients in a range of industry sectors such as FMCG, pharmaceuticals, insurance, finance, retail and fashion.
Colleen first joined AJ Park in the early 1980s. She trained as a patent attorney and went on to become the firm's first female partner. She left after 17 years to raise her young children before taking on a part-time role at a boutique IP firm. After a decade managing the trade mark team of a large commercial law firm, she returned to AJ Park in 2014.
Pragmatic, down-to-earth and conscientious, Colleen has never been afraid of hard work and has reaped the rewards in her career path and working relationships.
Working style
An ability to build strong, lasting relationships with her clients has seen Colleen work with several generations of business owners from the same family. That ongoing involvement with her clients means they not only connect on a business level but also develop long friendships.
'Building enduring relationships and working with great people is really rewarding. Helping my clients is what I'm most proud of in my career. One of my passions is helping SMEs make good decisions about their brand management—maximising their options for protection within their budget. I love seeing those small businesses grow.'
Accolades
Colleen's recent accolades include being: