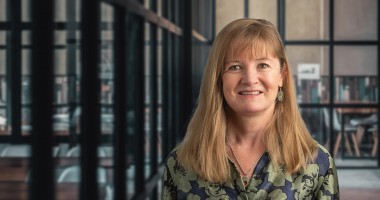 Dr Carol Johns
Senior Associate \ AJ Park IP Limited, Wellington
Dr Carol Johns has worked with clients ranging from large pharmaceutical companies to universities in the United States and Europe before joining AJ Park's life sciences patent team.
Expertise
Carol joined AJ Park's Wellington life sciences patent team as a senior associate in January 2020. She trained first as a scientist, but today works with clients on patent issues across a range of chembio-related fields.
Carol's role sees her conducting freedom to operate searches, providing patentability advice and prosecuting biotechnology, pharmaceutical, diagnostic and agricultural inventions.
She is particularly interested in how IP can be used strategically.
"You are either looking to invalidate a competitor's patent, or you are looking to extend the defensive position as much as possible within each jurisdiction."
Working style
Carol says that while there are differences in each jurisdiction, the over-riding issues are the same.
Clients need to know and be able to articulate their story. Securing the right IP is all about linking it directly to the strategy. There needs to be a strong focus on what is new, and why. The projects I'm proudest of are those where I've been part of a strong team … I look to take a dogged, collaborative, and creative approach to problem solving.
Experience
Carol's journey to AJ Park began with a job at a biotech company, where her supervisor was a skilled teacher of patent practice. A few years later, she went to law school, then worked at a medium sized US law firm, followed by a large pharmaceutical company, before coming to New Zealand.
"I worked on an FTO (freedom to operate) and litigation strategy team at a large pharmaceutical company. The subject matter was non-invasive prenatal testing (NIPT). Understanding complex processes for maternal blood sample processing, detecting fetal DNA in maternal blood, assay details, and data crunching details required a lot of work with the scientists. We had to develop patent opposition or litigation strategies for several jurisdictions globally. We were also constantly monitoring newly issuing patents, and the rapidly changing alliances among the involved parties."
Beyond work
Because she is still new to New Zealand, outside of work hours Carol spends a great deal of time marvelling at nature and the vividness of the colours in the New Zealand landscapes.
Services
Expertise
Qualifications
Juris doctorate, University of California, Berkeley, USA (2006)
State Bar of California (2007)
Registered US Patent Attorney (2001)
PhD (Biology), University of California, San Diego, USA (2000)
Dr Carol Johns's insights