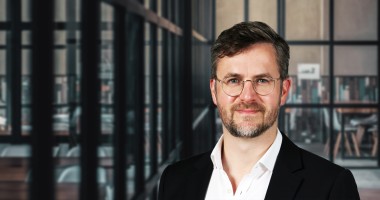 Dr Gavin Hackett
Associate \ AJ Park IP Limited, Auckland
Gavin assists clients in patent matters in New Zealand and overseas. His broad technical background in biochemistry and chemistry enables him to quickly understand a client's technology, particularly in the chemistry-biology interface.
Expertise
Gavin joined AJ Park in 2022 from a leading UK and European patent firm where he worked as a UK and European patent attorney.
Gavin has a particular interest and expertise in working with biotech and pharmaceutical start-ups to assess freedom-to-operate issues and develop patent portfolios that help them secure investment, build product pipelines, and move their products to market. He is particularly interested in inventions relating to drug repurposing, protein therapeutics, vaccines, and cell-based therapies.
Experience
Prior to joining the patent profession, Gavin worked as a research scientist in biotherapeutic drug discovery for an international pharmaceutical company. During this time, he worked on numerous drug discovery projects focused on developing new botulinum neurotoxin-based therapeutics. His research led to the selection of two clinical candidates. He is also an inventor on several patent families.
Beyond work
Outside of work, Gavin enjoys exploring Auckland's parks and beaches with his partner and 4-year-old daughter.
Services
Expertise
Qualifications
PhD (Chemical Biology), University of Nottingham
BSc. (Biochemistry and Biological Chemistry), University of Nottingham
Postgraduate Certificate in Intellectual property, Queen Mary University of London
Chartered UK & European Patent Attorney
Dr Gavin Hackett's insights