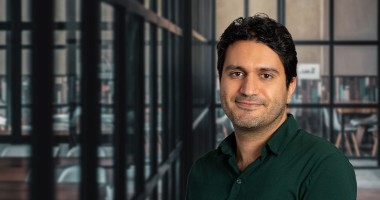 Dr Mahmoud Zarebidoki
Search and Prosecution Analyst \ AJ Park IP Limited, Auckland
Mahmoud is a Search and prosecution analyst in AJ Park's Auckland EIT team. He undertakes patentability searches and freedom-to-operate searches for a range of local and international clients.
Experience
Mahmoud conducts patent literature searches for clients seeking to patent their invention (a patentability search) or before they begin operating in the relevant technology space (a freedom-to-operate search). Searches are also conducted when a competitor's patent is being challenged or when a patent application is being monitored.
Expertise
Mahmoud has a BE (Fluid Mechanics) and ME (Applied Design) from Yazd University and the Shiraz University of Technology, respectively. He is currently finishing his PhD at the University of Auckland in the field of robotics in fluidic environment.
Mahmoud's early professional experience included working for a steel-producing company (Iran Alloy Steel Company), then Lecturer in Hydraulics and Pneumatics systems at the Technical University of Yazd, and more recently as a graduate teaching assistant at the University of Auckland.
Mahmoud launched his intellectual property career with AJ Park in 2022.
Services
Expertise
Qualifications
ME (Applied design), Shiraz University of Technology
BE (Fluid mechanics), Yazd University
PhD (Mechanical Engineering), University of Auckland
Dr Mahmoud Zarebidoki's team