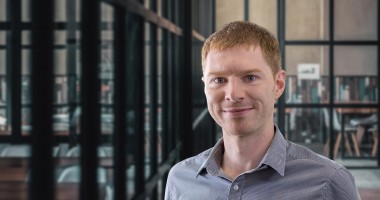 Dr Paul Renwick
Senior Associate \ AJ Park IP Limited, Auckland
Paul combines his knowledge and real-world experience in electronics with his expertise in patent law to advise inventors and companies of all sizes on protecting their intellectual property (IP).
Expertise
A senior associate with AJ Park's engineering and IT team, Paul specialises in all aspects of patent law in a range of technology areas, including electrical and electronic, mechanical, IT and software. He works with a mix of local SMEs selectively filing in New Zealand and overseas, and large companies with global patent portfolios.
I love working with innovative SME businesses, and there are many in New Zealand. I have a strong interest in technology in general, and an electronics PhD and prior start-up experience. This combination of knowledge and real-world experience helps me understand enthusiastic business owners and their cutting-edge technology.
Working style
Practical and eager to understand, Paul loves meeting new clients for the first time and listening while a passionate inventor fully explains their new technology. He values good dialogue and seeks to understand a commercial nature of a client's business so that he can tailor his advice accordingly.
A little IP knowledge really is an essential business tool, but with help from the right advisor, managing and protecting your IP doesn't have to be a complicated issue for businesses.
Paul enjoys the variety of products his clients present, from simple mechanical inventions one day, to complex electronic or software-based innovations the next.
Experience
Paul has a PhD in electronic engineering from the University of Sheffield in the UK. His research was on nanostructures for use in semiconductor lighting (LEDs and lasers), and involved semiconductor nanostructure design, fabrication and characterisation. He then co-founded a spin-off company from Newcastle University. INEX Microtechnology Ltd is a boutique semiconductor foundry, and Paul worked there as a development and project engineer, developing MEMS sensors and nanoelectronics.
After becoming interested in IP, Paul began working as a trainee patent attorney in Sheffield, before moving with his partner to New Zealand.
Beyond work
Outside of the office, Paul enjoys climbing, walking and mountain biking. He's also a keen DIYer, and before starting at AJ Park in early 2018, he built a campervan and spent a few months touring New Zealand.
Services
Expertise
Qualifications
Master of Intellectual Property, University of Technology Sydney
Postgraduate Certificate (Intellectual Property), Bournemouth University (2015)
PhD (Electronic Engineering), Sheffield University (2013)
MEng (Electronic Engineering), Sheffield University (2009)
Registered Patent Attorney (New Zealand & Australia)
Registered Trade Marks Attorney (Australia)
Dr Paul Renwick 's insights