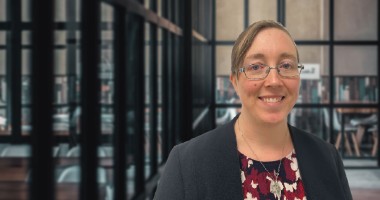 Dr Penny Walsh
Senior Associate \ AJ Park IP Limited, Wellington
Penny is a patent attorney with a background in physical chemistry, and architecture and building construction. She is a member of AJ Park's life sciences patent team in Wellington, assisting clients with patent and design matters in New Zealand, Australia and overseas.
Expertise
Penny has a broad range of interests in chemistry, and a particular focus on physical chemistry and materials science, including in conducting polymers and other optoelectronic materials for organic LEDs and dye-sensitized solar cells.
While already working in intellectual property (IP) Penny enrolled and completed a Bachelor of Architectural Studies, taking a strong interest in building materials and methods.
Experience
Penny's career in IP started at the Intellectual Property Office of New Zealand (IPONZ) where she was a senior patent examiner, exposing her to a wide range of chemical technologies. Since then, Penny has gained 10 years of experience with another New Zealand IP firm, which included drafting, filing and prosecuting patent applications for New Zealand-based clients, including internationally via the PCT route, and before the European Patent Office, and the US Patent and Trade Mark Office.
Beyond work
Outside of work Penny enjoys time with family and making anything with her hands.
Services
Expertise
Qualifications
PhD (Chemistry), University of Otago (2007)
BAS (Architecture), Victoria University of Wellington (2013)
Registered Trans-Tasman Patent Attorney