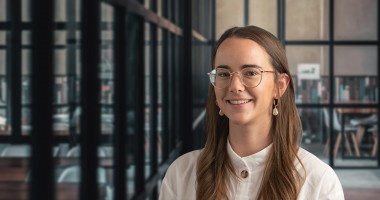 Eloise Toner
Associate \ AJ Park Law Limited, Wellington
Intellectual property may well be the most creative area of the law and that's what makes it so interesting. That's the perspective of Eloise Toner, a solicitor in the litigation team in AJ Park's Wellington office.
Expertise
Eloise focuses on contentious IP matters, working with small local businesses through to global companies on trademark, copyright and registered design disputes. "I really enjoy this area because of the diversity of subject matter that we deal with. It's great to get a first insight into new and innovative brands and products, as well as helping to protect and maintain the integrity of long standing and well-known brands. I really enjoy the investigative aspect of researching the actions of infringing parties."
Working style
For clients, their ability to use or defend their ideas can literally decide the future of a business. Each piece of advice must be tailored to the situation, the type of issue and the type of business. "The most valuable thing we bring to our clients is helping them achieve commercially pragmatic solutions for their particular situation. I love learning about new branding, products and ideas that our clients are seeking to protect and thinking about the various ways a consumer could perceive a competing branding or product. For clients looking to protect or assert their rights over an idea, it's all about setting out the options in digestible terms."
Experience
Eloise's first degree was in Media and Communications. She then did a law degree and worked at Harmans Lawyers in Christchurch. Moving to Wellington, she joined the property, construction and infrastructure team at a major firm, working on projects from residential subdivisions to large scale infrastructure projects. Her long-time interest in IP led her to make the shift to her current role at AJ Park. "It was challenging to start working in a new area of the law. But it was completely worth it …"
Beyond work
Outside of work hours, Eloise enjoys watercolour painting and vegan food.
Qualifications
LLB, BA (Media and Communications), University of Canterbury (2016)
Admitted as a Barrister & Solicitor of the High Court of New Zealand