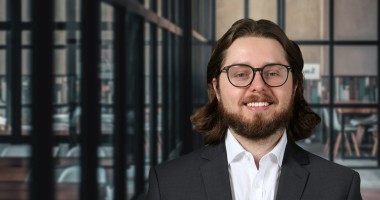 Jake Stuart
Patent Executive \ AJ Park IP Limited, Auckland
Jake is a patent executive in AJ Park's Auckland based Chembio team. His role includes patent searching and helping clients understand if their technology is patentable and has freedom to operate.
Upon graduating from the University of Edinburgh with First Class Honors, Jake was awarded a scholarship to undertake a synthetic organic chemistry PhD. During his research Jake worked on the synthesis of numerous natural products, isolated from plants and fungi. Examples of this work can be found published in high impact-factor scientific journals.
A great deal of Jake's PhD was spent teaching and developing teaching methods in chemistry. It was through this that he developed a passion for simplifying and communicating complex topics. When planning a move to Auckland, Jake discovered the work of AJ Park and realised these skills could be utilised within intellectual property law and he joined the team in 2022.
Beyond work
Outside of the office Jake enjoys watching and playing cricket. He is also interested in ancient history, film and travelling (particularly to capital cities).
Services
Expertise
Qualifications
Masters of Chemistry (Hons, First Class) (Medicinal and Biological Chemistry), University of Edinburgh (2018)