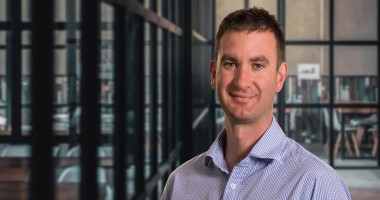 Jeremy Sim
Principal \ AJ Park IP Limited, Auckland
Jeremy specialises in chemical and process engineering inventions.
Expertise
Jeremy has worked with, and has particular interest in, the process engineering arts such as thermodynamics and heat transfer operations, mass transfer operations, chemical and mechanical filtration, rheology and distillation, drying technology, composite and wood technologies, particle technology, electrolysis including fuel cells as well as clean technologies and power generation.

Jeremy also deals with a variety of mechanical inventions, including the field of medical devices.
Jeremy's work includes:
providing opinions on novelty and infringement
drafting, filing and prosecuting patent applications in New Zealand and overseas
conducting infringement and freedom to operate assessments.
Previous work
Prior to joining AJ Park, Jeremy worked at Gill Jennings & Every LLP in London. He has also worked for another New Zealand intellectual property (IP) law firm.
Accolades
Jeremy was named in in the IAM Strategy 300 2019 as a world-leading IP strategist. This unique guide is an annual publication listing individuals that have shown to possess world-class skills in the development and roll-out of strategies that maximise the value of patents, copyright, trade marks and other IP rights. Only those nominated multiple times by different parties as outstanding IP strategists are listed in the IAM Strategy 300. Those who appear on the list, which is limited to 300 individuals worldwide, are regarded as 'best in class'. Jeremy was selected by his peers for inclusion in the 2023 Best Lawyers in New Zealand™ in the field of IP law.
Services
Expertise
Qualifications
BE (Hons) (Chem), University of Canterbury (2001)
Registered Patent Attorney (New Zealand and Australia)