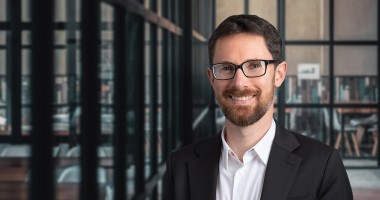 Matthew Brown
Search and Prosecution Analyst \ AJ Park IP Limited, Auckland
With a PhD in Engineering Science and several years' technical experience, Matthew brings an expert eye to his role as a Search and Prosecution Analyst. The main focus of his work is helping New Zealand-based clients protect their mechanical inventions.
EXPERTISE
Matthew supports the Engineering and IT Patents team in patent searching and prosecution.
He conducts searches of the patent literature for clients seeking to patent their invention (a patentability search), or before they begin operating in the relevant technology space (a freedom-to-operate search). Searches are also completed when seeking to invalidate a competitor's patent, or when monitoring the status of a patent application. He produces search reports highlighting the results.
Matthew enjoys the challenge of fulfilling the objectives of each client project – as well as the technical aspects of the search.
"The patent databases are extensive, and it takes some experience to conduct a search properly and correctly. AJ Park has access to the latest searching databases and technologies, including artificial intelligence (AI) tools."
EXPERIENCE
Matthew has a BE (Hons) and PhD (Engineering Science) from the University of Auckland. His doctorate was in the field of Computational Fluid Dynamics.
Matthew's early professional experience included working for an engineering consultancy specialising in the optimisation and automation sector, and more recently as an analyst in the field of data science. He has also undertaken his own projects in data science and machine learning.
Matthew launched his intellectual property career with AJ Park, from 2011-2014, and returned to the firm in 2021.
It's satisfying to find information that can help a client's business.
MY TOP TIP FOR CLIENTS
"Make sure you know what's already out there in your industry or technology area. Doing appropriate due diligence/patent searching will prevent you from trying to reinvent someone else's wheel."
Qualifications
BE (Hons), University of Auckland, 1998
PhD in Engineering Science, University of Auckland, 2008