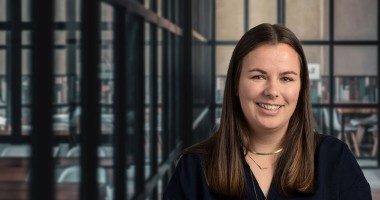 Natasha Reid
Solicitor \ AJ Park Law Limited, Wellington
Natasha is a solicitor in the trade marks team who works with both local and international clients. She conducts trade mark searches, advises on trade mark viability and registrability, files and prosecutes trade mark applications in New Zealand and Australia, manages trade mark portfolios, and helps clients protect their intellectual property rights.
Natasha joined AJ Park in 2020 as a patent assistant and moved to her role as a Solicitor in the trade marks team in early 2022. In her first solicitor role since being admitted, Natasha is enjoying learning from experienced professionals here at AJ Park.
Outside of work hours, Natasha is currently in the thick of a home renovation project. She also enjoys reading, baking and playing hockey.
Services
Expertise
Qualifications
Barrister & Solicitor of the High Court of New Zealand
LLB, Victoria University of Wellington (2019)
BCom (Economics), Victoria University of Wellington (2019)