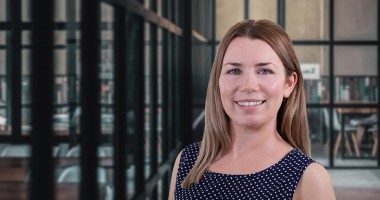 Samantha Whittington
Solicitor \ AJ Park Law Limited, Auckland
No two situations are the same, so it's important to appraise each case on its merits and to tailor advice accordingly. That's how Samantha Whittington, a Solicitor in AJ Park's Auckland litigation team approaches her work.
Expertise
Samantha helps clients to enforce and protect their IP rights, mostly for large international companies but also local clients and smaller, start-up type businesses. "I enjoy the variety of work and the interesting subject matter that we are regularly exposed to. It's stimulating being around so many different ideas, products, businesses and brands. Generally-speaking, cases about copyright in trade marks are always interesting … Also comparative advertising cases – seeing examples of businesses using each other's trade marks in advertising and figuring out whether it is comparative advertising or trademark infringement."
Working style
Not everyone who infringes someone else's intellectual property does so maliciously or even deliberately. "There can be a range of reasons why a person or business interferes with someone else's rights. The infringement could be accidental, for example, or perhaps one party hasn't understood what has been protected."
Taking a mediation paper as part of her Masters studies encouraged Samantha to explore options and to take the time to really understand other points of view. "It's about having a more pragmatic approach to problem-solving. Often, open and honest conversation can really help to resolve issues before they get out of hand. It's all about the two Cs - communication and consideration - listening to concerns, carefully thinking about the best way to solve the problem for a particular situation and keeping those involved in the loop with what is happening."
Experience
Samantha worked in a variety of mainly office-based roles before finishing her law degree. Her first job in IP was as a trademark secretary. After that, she began her Master in Laws with a focus on IP before starting with AJ Park.
Beyond work
Outside of work, Samantha enjoys spending time with family and friends. "Catch Me If You Can" is one of her favourite movies and she's an avid fan of heavy rock and drum and bass.
Qualifications
LLB, University of Waikato (2017)
Admitted as a Barrister & Solicitor of the High Court of New Zealand
Samantha Whittington's insights
Samantha Whittington's team