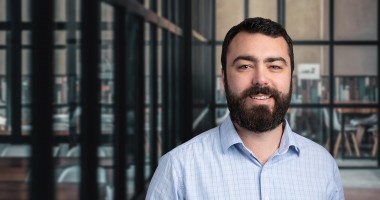 Joseph Bracewell
Associate \ AJ Park Law Limited, Auckland
Joseph helps clients develop and protect their brands and creative works through trade marks and copyright. He also provides commercial advice and document drafting.
Finding new ways to help clients develop and protect their brands requires thinking laterally about the opportunities and the obstacles. Joseph is inspired by passionate people because they are open to exploring the options and bring a collaborative approach to finding the best solutions.
Expertise
As an associate in AJ Park's Auckland trade mark team, Joseph advises on trade marks and copyright. He is committed to ensuring his clients have the strongest available protection for their brands and that they are in the best position to stop others encroaching on their intellectual property (IP). For example, he often advises creative clients and performers in relation to the protection and commercialisation of their creative works, including licensing and publishing agreements, as well as assisting production companies with agreements and more general commercial copyright advice.
Working style
Joseph particularly enjoys working on larger pieces of advice that require time and thought to identify and address all the issues clearly and comprehensively. For larger clients, that can include working on secondment in their offices.
Experience
As well as the creative industries, Joseph has undertaken trade mark work in the farming, high-end consumer goods and technology sectors. He also has experience dealing with international associates, primarily in China and the US, to address both trade mark and copyright issues.
His previous roles include time at Recorded Music NZ as a legal assistant, and then at another New Zealand IP firm as a solicitor and associate.
Beyond work
Outside of work, Joseph enjoys spending time with his family, reading, swimming and scuba diving. Before becoming a lawyer, he was a swimming instructor and lifeguard for seven years.
---
Expertise
Qualifications
LLB, University of Auckland (2014)
BCom (Finance), University of Auckland (2014)
Admitted as a Barrister & Solicitor of the High Court of New Zealand
Registered Patent Attorney (New Zealand and Australia)
Registered Trade Marks Attorney (Australia)
Joseph Bracewell's insights