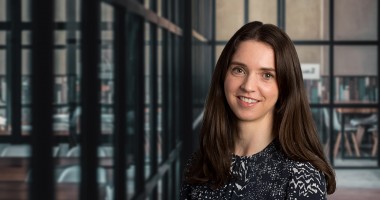 Dr Victoria Argyle
Senior Associate \ AJ Park IP Law Limited, Auckland
Victoria is a senior associate in AJ Park's Litigation team and assists clients in litigation matters concerning all areas of intellectual property (IP).
Previous to Victoria's role at AJ Park, she practiced as an employed barrister with Andrew Brown QC. She acted as Junior Counsel on patent opposition and revocation matters, and trade mark opposition matters. Victoria's role included providing general patent advice concerning possible infringement and regulatory matters, and she assisted with filing trade mark applications, prosecuted trade mark applications through to acceptance, and maintained trade mark registrations. Victoria also assisted Andrew in the provision of advice to clients concerning copyright, the Fair Trading Act and passing off.
Prior to that, Victoria practiced as a patent attorney in the Chembio team at Baldwins (which was acquired by AJ Park in 2020).
Qualifications
PhD (Chemistry), University of Otago
BSc (Hons), University of Otago
LLB, University of Otago
Registered Patent Attorney (Australia and New Zealand)
Registered Barrister and Solicitor of the High Court of New Zealand
Dr Victoria Argyle's team