Whittaker's unwrapped
Find out how one of New Zealand's favourite chocolate makers successfully navigate product collaborations and the associated IP rights
Webinar \ 20 Oct 2021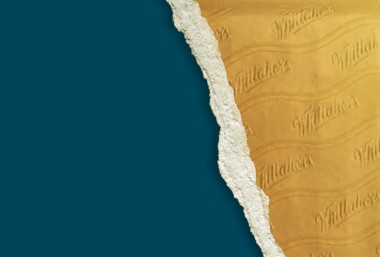 The world of product collaborations has led to the development of a number of innovative products that continue to drive consumer interest.
In this webinar, Megan Sinclair (New Product Development Manager, J H Whittaker and Sons) and Grace Thomas-Edmond (Principal, AJ Park) will take you behind the scenes of managing some of the most delicious product collaborations between Whittaker's and other well-known brands. From flavour development to IP rights, Megan and Grace will provide you with insight on how to successfully manage these partnerships and the relationships that they involve.
About the presenters
Megan Sinclair
New Product Development Manager, J H Whittaker and Sons
As the New Product Development Manager at J H Whittaker and Sons, Megan creates new flavours for Whittaker's chocolate. She has an impressive education including a BSc majoring in Zoology/Ecology, GradDip in Microbiology and MSc in International Nutrition and Food Processing, all of which are relevant to her role in creating some of the household favourites we enjoy from Whittaker's.

Being part of a family-owned company, Megan gets to work with a team who is passionate about making world-class chocolate. Her role at Whittaker's brings something new to each day which she loves, whether it be tasting and modifying the team's latest creation or managing relationships with collaboration partners.
Grace Thomas-Edmond
Principal, AJ Park
As a commercial law specialist, Grace works with AJ Park's patent attorneys and other teams to provide commercial advice to clients ranging from start-ups to government agencies. Grace provides commercial advice to AJ Park's clients with a focus on technology, intellectual property (IP) licence agreements and related issues. These include IP ownership and strategy, infringement issues, and the protection of confidential information and trade secrets. Efficient and analytical by nature, Grace has the ability to identify a problem or pertinent issue and solve it. She enjoys collaborating with the wide range of experts at AJ Park whose varied backgrounds and training make for an interesting working environment.