Trade marks
Our trade mark experts can advise you on the availability and registrability of trade marks, and on what, where and how to register them in New Zealand, Australia, the Pacific Islands and internationally.
A trade mark is the legal name for a brand which connects a product or service with their supplier. It can include words, colours, logos, shapes, sounds, smells or any combination of these. Because your reputation is so intimately entwined with your trade marks and brands, these are often the most valuable assets your business will own. There are two types of trade marks – registered and unregistered.
How do I get my trade mark registered?
Generally, any distinctive mark can be registered. Distinctive means the trade mark has to identify the goods or services of the owner and distinguish the goods or services from competitors'. You can't protect (and so monopolise) a mark that might be required by others for legitimate purposes for their similar business.
If you don't use your registered trade mark for three years or more, it can be removed from the New Zealand trade marks register by a third party. In Australia, you have five years after filing to use your trade mark before you lose it.
If you use your registered trade mark, it can be registered indefinitely. Registration continues as long as you pay your renewal fees every ten years.
To learn more about the process you will need to follow to get a trade mark registered in New Zealand, click here. And for Australia, click here.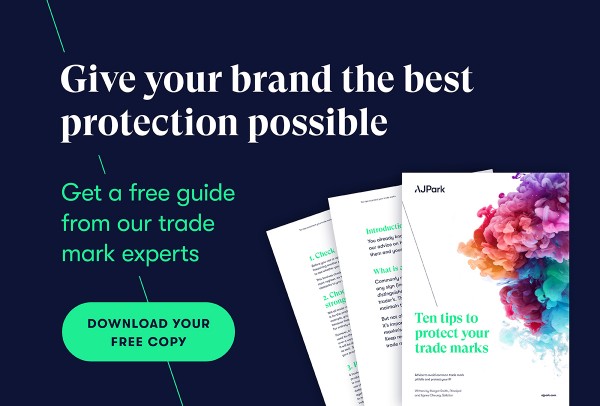 How can AJ Park help me?
Developing trade marks that are robust enough to withstand the rigours of time, aggressive competition, and globalisation is important. Our team understands what makes strong trade marks, and we can help you choose trade marks that will help your business thrive. We can advise you about the availability and registrability of the trade marks you choose as well as advise you strategically on what, where and how to register your trade marks.
Over a third of the global Fortune 500 firms entrust their trade mark portfolios to us. We represent the New Zealand interests of 65% of the world's most powerful brand names (Interbrand - Best Global brands list 2016). This includes eight of the top ten most powerful global brands.
Our comprehensive trade mark advice and experience is equally accessible to the world's best-known brand owners and first-time trade mark owners. We also have a specialist team to enforce or defend your trade marks if necessary.
If you need plain English advice on trade marks, get in touch with one of our experts below.
Question about this service?
Just fill in the form below and we'll get right back to you.
Get in touch
Need help deciding what service is right for you?
Use our innovative Discover IP tool to help guide you to the right service.
Get Started
Get in touch
To get in touch with us, simply fill in the form below and we'll get right back to you.