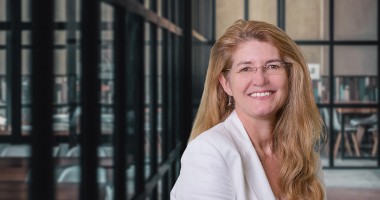 Katherine Sutcliffe
Senior Associate \ AJ Park IP LImited, Wellington
Katherine is a trade mark specialist in our Wellington office. Katherine advises on all aspects of trade mark and related intellectual property (IP) law.
Expertise
Katherine is a trade mark specialist in our Wellington office.
In her role at AJ Park, Katherine:
conducts trade mark clearance searches and advises on availability
files and prosecutes New Zealand and overseas trade mark applications
manages local and international trade mark portfolios
provides strategic branding advice
advises on trade mark assignments and assignment recordal programmes
conducts trade mark gap analyses
advises on international trade mark filing programmes
advises on trade mark opposition and revocation actions
advises on trade mark enforcement
advises on dispute resolution.
Clients
Katherine has worked with clients from a wide range of industry sectors, both in New Zealand and in the United Kingdom. These include the food and beverage sectors, banking, fitness, construction, entertainment, telecommunications, retail and manufacturing industries.
Previous work
Katherine's career in IP is extensive, with experience working in New Zealand and the United Kingdom.
Prior to joining the trade mark team in 2011, Katherine worked for a top-tier New Zealand commercial law firm in their IP team.
Katherine also spent eight years working in London for a leading patent and trade mark firm before returning to New Zealand.
Services
Expertise
Qualifications
BSc (Zoology) 1986
MSc (Zoology) 1988
Trade Marks Attorney (Australia and United Kingdom)
Registered Patent Attorney (New Zealand and Australia)
Katherine Sutcliffe's team