Plant variety rights: how IP is giving Mother Nature a helping hand
Dr Nikki Templeton talks about plant variety rights on the From Idea to Intellectual Property podcast
Video \ 6 Oct 2022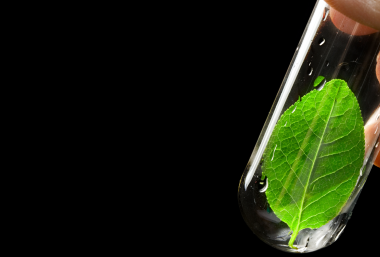 Plant breeding is often a time and resource heavy activity, so it is important that breeders can achieve a return on their efforts. Plant variety rights (PVRs) or plant breeders rights (PBR) are a form of intellectual property (IP) that protects the work a breeder puts into developing a new plant variety.
As climate change accelerates, plant breeding programs are being used by agricultural businesses to develop plants that are able to cope, and thrive in, the changing environment. By engaging with the IP system, breeders can generate a financial return on the investment they have put into those crops, incentivising the creation of plants which are suitable for a changing environment.
As Dr. Nikki Templeton, Patent Executive at AJ Park explains to host Lisa Leong, a PVR or a PBR is one tool in the kit you can use to protect your variety. Alongside a PVR you also want to be thinking about licensing and commercialisation strategies. This may require both domestic and international IP strategies, so it's important to consider this before taking the variety to market.
It's a niche IP system requiring in depth knowledge of the intricacies of working with living materials and nature. Gain a better understanding of the ways to obtain IP protection for new plant varieties in the episode on From Idea to Intellectual Property podcast series.
About the podcast series
From Idea to Intellectual Property explores today's big ideas through the lens of the intellectual property specialists who work with inventors and innovators to bring their ideas to reality.
Hosted by broadcaster, author, and former IP lawyer Lisa Leong, each episode is a conversation with an expert from IPH Limited, Asia Pacific's leading intellectual property services group, about a global trend or an industry with global impact. Guests will share first-hand insights on what's involved in turning an idea into a commercial reality, in particular how to protect an inventors' IP, and what current trends can tell us about what we can expect from future innovation.