Our firm
For over 130 years, we've helped companies and individuals identify, develop, protect, commercialise, manage, and enforce their IP rights in New Zealand, Australia, and throughout the world.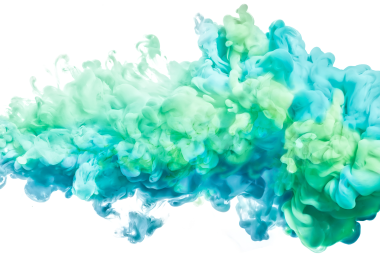 AJ Park is a leading provider of intellectual property services in Australia, New Zealand and the Pacific region. With offices in Auckland and Wellington, we have one of the largest, most experienced teams of intellectual property experts in the area.
AJ Park acts for a wide range of clients, from international agents to government institutions, multinationals and major listed companies. We are proud to represent a large number of innovative and iconic companies in Australia and New Zealand, as well as over a third of the global Fortune 500.
Our practice groups are organised around our technical expertise in patents, trade marks, commercial and litigation services. Within these groups, we have sector expertise in a range of industries including biotechnology, information technology, life sciences, mechanical and electrical engineering, and fast-moving consumer goods.
Turning your ideas into assets through intelligent action.
Our structure
Membership of the IPH Limited Group
AJ Park operates as part of the IPH Limited group. IPH Limited is a public company that is the holding company for an international network of intellectual property professional services and adjacent businesses which operate under different brands in a range of jurisdictions (each a "Group Business"). The other Group Businesses within the IPH Limited group are Applied Marks, Griffith Hack, Pizzeys Patent & Trade Mark Attorneys, Smart & Biggar and Spruson & Ferguson. For more information on the IPH Limited group and its member companies please see the IPH website.
AJ Park ownership and structure
AJ Park is the trading name for AJ Park IP Limited and AJ Park Law Limited, which provide separate services under the AJ Park brand collaboratively.
AJ Park IP Limited is an incorporated registered patent attorney firm, wholly owned by IPH Limited, and conducts the business of patent attorneys, including the drafting and preparation of patent specifications and applying for and obtaining of patents.
AJ Park Law Limited is an incorporated law firm, wholly owned by lawyer shareholders, which operates and shares income with AJ Park IP Limited as part of the IPH Limited group. AJ Park Law Limited is solely responsible for the provision of all 'legal services' (within the meaning of the Lawyers and Conveyancers Act 2006 (NZ) (the Act)) by AJ Park. All AJ Park legal professionals holding New Zealand practising certificates are employed by AJ Park Law Limited.
AJ Park's services may, from time to time, include patent attorney services and/or legal services. To the extent AJ Park's services comprise 'legal services' within the meaning of the Act, they are provided solely by AJ Park Law Limited and are governed by the provisions of the Act.
For details of the qualifications and employment of any professional staff member of AJ Park, please check that person's profile or contact us.
Ownership group
For the purposes of the Australian and New Zealand Code of Conduct for Trans-Tasman Patent and Trade Marks Attorneys 2018 (the Code), AJ Park IP Ltd is a member of an 'ownership group' within the meaning of the Code. The ownership group comprises AJ Park IP Limited, AJ Park Law Limited, Spruson & Ferguson Pty Limited, Spruson & Ferguson Lawyers Pty Ltd, Pizzeys Patent and Trade Mark Attorneys Pty Ltd, GH PTM Pty Ltd, GH Law Pty Ltd (each GH entity operates under the Griffith Hack brand in Australia) and Applied Marks Pty Ltd. Additional incorporated patent and trade mark attorney and legal entities operating as 'Smart & Biggar', 'Spruson & Ferguson' and 'Pizzeys' form part of the IPH Limited group outside of Australia and New Zealand.
Information on all legal entities forming part of the IPH Limited group is available here.
Each of the IPH group professional services attorney businesses of AJ Park, Griffith Hack, Pizzeys Patent & Trade Mark Attorneys, Smart & Biggar and Spruson & Ferguson operate independently from one another in the provision to clients of attorney professional services.* The Applied Marks business operates independently from each of the IPH group professional services attorney businesses but may refer clients to those businesses for the provision of certain services.
*A Group Business may in some cases engage or be engaged by another Group Business as a foreign agent or lawyer.
For more information on the key principles to which each IPH Limited Group Business adheres with respect to independence, appropriate disclosure of group relationships and the management of actual or potential conflicts of interest, see our group relationships statement.
Our values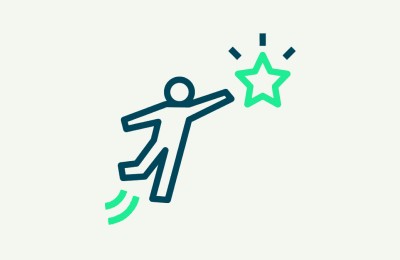 Ambitious
We're responsive and we make things happen. Not content with business as usual, we proactively search for opportunities to help our clients grow. That's because we believe expertise doesn't get you far without action.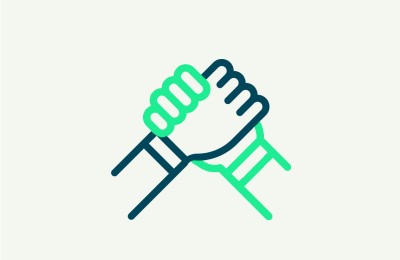 Connected
We listen to our clients and get to know their aspirations before we act. Our people prioritise building long-term, deep relationships based on mutual trust. And because our clients hire a team, there is no ego culture.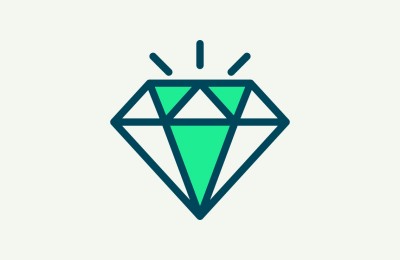 Clear
We bring clarity to complexity by distilling difficult matters into clear plans and outcomes. We believe our work is more valuable when clients understand everything we do, so we always communicate in plain English.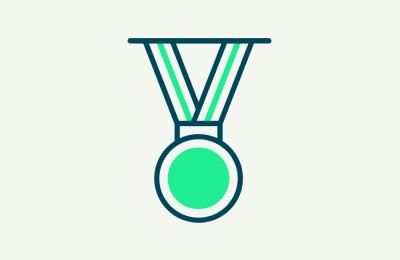 Expert
We believe expertise is demonstrated, not said. By investing in professional development, we stay at the top of the IP industry. We are technology-led and speak the language of innovation.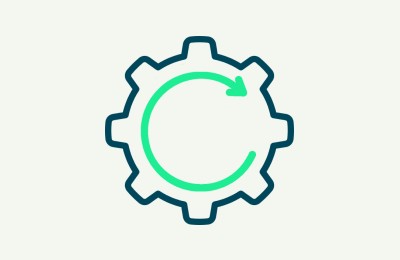 Progressive
Our clients tell us we're the most progressive firm they deal with. By staying ahead of the curve and continuously improving, we demonstrate our progressiveness through our up-to-date technical knowledge.
Graeme Dingle Foundation
AJ Park supports the Graeme Dingle Foundation in fulfilling its mission to help tamariki and rangatahi overcome life's obstacles and realise their potential.
Our history
1891
Andrew John Park qualified as a barrister and solicitor after practising for some years as a surveyor and mining engineer. While making a career as a barrister, he suddenly became deaf and was forced to withdraw from court work. He moved to Dunedin in 1891 and set up practice as a solicitor advising in patent, mining and company law. At the time, this was a newly organised and intensely competitive area of the legal profession.
1913
Andrew John Park was joined by his son, John Rutherford Park. John became a patent attorney and later a solicitor, and A J Park & Son was formed. John became ill and withdrew from the partnership in about 1913. It was at this point that Andrew John Park moved his business to Wellington with his other son Andrew John Park, junior.
1920s
In the 1920s, Andrew John Park 'the younger' (as he appears in the official register of patent agents) took over the firm from his father and set about expanding and promoting the business, particularly overseas.
1950
In 1950, on his retirement, Andrew transferred the business to Tom Ennis who had been with him for the previous 15 years. Tom travelled extensively and further strengthened the international affiliations that make the firm so strong today. He also continued to expand the business by employing young executives already or nearly graduated in a variety of professional fields.
1950-70
Through 1950-1970, Tom was joined in partnership by numerous attorneys including Bill Howie, Tom Syddall and the late Right Honourable Sir Thomas Gault. The late Sir Thomas Gault was appointed to the New Zealand Supreme Court in 2003, after a term as the President of the Court of Appeal.
1970-1990
From the 1970s the field of intellectual property expanded and the firm experienced growth, both in size and in the range of skills it was able to offer. This growth was maintained through the 1980s and 1990s in both our Wellington and Auckland offices.
2000
In 2000, the firm truncated its name to AJ Park, which was the original name of the firm. A merger with West-Walker Bennett added strength to the patents team.
2000s
The firm grew significantly in the 2000s as it sought to build its client base from the many New Zealand businesses succeeding in the knowledge economy. The 2000s was also a decade of the changing of the guard, with the retirement of many longstanding partners that had contributed to the firm's strong international brand, and promotion of a new set of young partners who are still working in the firm today.
2013
Seeing the potential to help clients better by having a physical presence in Australia, the firm opened its Sydney office in 2013.
2016
In 2016, the firm proudly celebrated its 125th anniversary. This was a major milestone for the firm and was marked by events with clients, alumni and staff from all three offices in Auckland.
2017
On 11 October 2017, the firm announced that it was joining the IPH Limited group of companies from 1 November 2017. IPH is an ASX listed holding company for a number of IP and associated companies offering services and products throughout the Asia-Pacific region. AJ Park was the first New Zealand patent attorney firm acquired as a result of legislation which took effect from February 2017, which removed restrictions on ownership structures for patent attorney firms.



2020
On 16 October 2020, AJ Park acquired fellow New Zealand IP firm, Baldwins. The Baldwins team joined AJ Park and we now operate as one firm under the AJ Park brand. The integration of two such well-respected firms into one was the beginning of an exciting chapter in the AJ Park story.
Today
So while a great deal has changed about the world in which we do business, a great deal about AJ Park has stayed the same. We're still a firm of intelligent people helping our clients turn ideas into assets, every day.

He Tangata, He Tangata, He Tangata.
Get in touch
To get in touch with us, simply fill in the form below and we'll get right back to you.