Kiwi companies are increasingly turning to trade fairs in China as a gateway to the international and Chinese market. Trade fairs in China are normally huge in scale. The upcoming Canton Fair, which runs from 15 October to 4 November 2014, is no exception. Renowned as 'China's #1 trade fair', buyers from all over the world will flock to the China Import and Export complex in Pazhou Island, Guangzhou, to find suppliers and discover the latest innovations and product trends.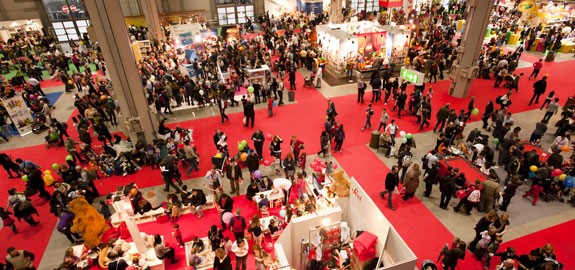 And quite an affair it is. Approximately 150,000 categories of goods are exhibited across an indoor area spanning 338,000m2. Split into three phases over three weeks, virtually every type of product will at some point be exhibited – from art ceramics to medical devices, textile raw materials, heavy machinery, furniture, recreation products, and more.
While this represents an exciting opportunity for Kiwi exporters wanting to showcase their products at the fair, protection of your intellectual property is a major concern, particularly if you are there with an innovative product.
Between 2004 and 2008, over 5,000 infringement cases were received by Chinese IP enforcement authorities at Canton Fairs. Of most concern, is the high incidence of patent theft, although trade mark infringement cases are also common. The good news is that the Chinese authorities have acknowledged this issue and are committed to taking serious action against IP rights (IPR) infringements. This includes setting up IP enforcement desks to handle infringement complaints, and if necessary impose penalties or sanctions on infringers.
Below, we outline some of the steps that you can take to enforce your IP rights at trade fairs in China:
1.
Have a plan before you leave home
Have a strategy in mind before attending the fair. Whether your objective is enforcement of your IP rights or reconnaissance, we recommend that you map out a plan with your IP advisors beforehand.
Before you turn up to an IP enforcement desk at a trade fair, you must have your ducks in a row.
You need to be able to show that you have a registered Chinese IP right, be it a certificate of registration for a trade mark, copyright, design, or patent. Pending rights are not enough. Getting a Chinese registered design can take 6 months from filing. Trade marks can take a little longer. Try and make sure that you have taken all necessary steps to register your IP rights before you attend or exhibit at the fair.
You should also be able to show ownership of the IP. Some documents may need to be notarised and legalised. This may require several weeks to put into effect, so ensure you have all the right documentation completed well in advance and take it with you.
2.
Be proactive at the trade fair
Whether or not you are exhibiting at the trade fair, be proactive in your approach. If you suspect infringement of your IP rights by others, document and record all suspected examples of infringement. Collect brochures, take photos of the infringing booth and obtain any other relevant information to support your case.
If you are exhibiting, be vigilant about your surroundings. Watch for unusual behaviours, like people taking lots of close-up photos of your products or coming back to your stand frequently.
3.
Take action against potential IP infringers
If you think you may need to deal with potential infringement cases, scout out where the 'IPR Complaint Centers' are located and discuss any concerns with the authorities before they arise. It is possible to file complaints onsite and if an infringement complaint can be established, enforcement officers have the power to request the owner(s) of relevant booths to remove target products immediately.
Filing complaints involves completing a form. The enforcement officers will closely examine the complaint to ensure your IP rights are valid. Many companies fail in their bid to raise an infringement case due to insufficient documentation (see point 1 above).
4.
Follow up with post-Fair action
It's important to take at least one follow-up legal action post-Fair, otherwise complaints against repeat offenders can be dismissed. Accepted legal actions include a 'cease and desist' letter, criminal raid, civil litigation. Your IP lawyer will be able to advise you on the most appropriate follow up actions.
5.
Seek professional advice and assistance
We have assisted a number of clients in dealing with counterfeit product and branding at Chinese trade fairs and can put you in contact with the right Chinese lawyers to use on the ground. Our Chinese associates can assist with surveillance at the fair, completion of complaints documentation, and follow-up legal action.
Our key message remains unchanged. If you are doing business in China, understand the territory you're entering, be well prepared, and get good advice from experts who can help you navigate your way around some of the challenges.
*This was originally posted on
The Icehouse
website.