Background
Bluebird Foods Ltd (Bluebird) is one of New Zealand's biggest and most well-known snack food, cereal, and muesli bar manufacturers. The company was established in 1953 and is now a New Zealand division of the PepsiCo Corporation. Bluebird's long list of treasured snack food brands includes Bluebird Potato Chips, Twisties, Cheezels, CC's and Burger Rings.
In 2010, Bluebird consolidated its corn chip brands in New Zealand with the introduction of the major US brand Doritos. Almost immediately, New Zealanders called for the return of the iconic CC's brand of corn chips. Bluebird began making plans to release CC's corn chips for special occasions, including the company's 60th birthday celebrations.
CC's is one of the treasured brands from the 80s that remind so many Kiwis of their childhood,

- Jodene Nigro, Global Brands Manager, Bluebird
The problem
In 2013 Bluebird's major competitor Griffin's Foods applied to register the CC's trade marks in its own name. At the same time, Griffin's applied to revoke Bluebird's various trade mark registrations for 'CC's' and 'Only CC's is tasting like these' on the basis of non-use. "CC's is part of our family, our heritage. For me, losing the brand would have been like losing a child," says Jodene.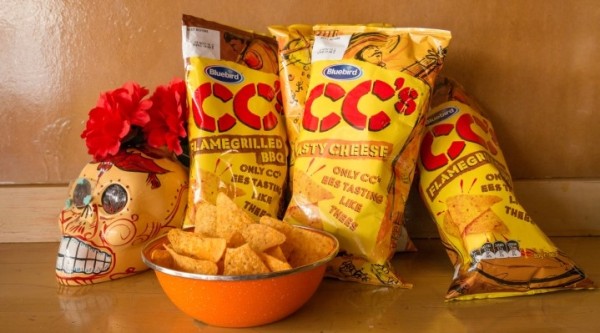 The solution
Senior Associates, Thomas Huthwaite and Chris Ross helped Bluebird to successfully defend Griffin's nine 'revocation for non-use' actions against Bluebird's famous CC's trade marks.
Together, Baldwins (now AJ Park) and Bluebird convinced the Assistant Commissioner of Trade Marks that Bluebird's CC's trade marks had a significant and longstanding reputation in New Zealand, having been used by Bluebird for nearly thirty years, and being one of New Zealand's favourite brands of corn chips. Griffin's applications were nothing more than a 'smash and grab' attempt to acquire Bluebird's famous CC's brand.
As New Zealanders, the team knew the brand and understood what it means to us. They are very easy to work with and continue to provide great support,

- Jodene Nigro, Global Brands Manager, Bluebird
The decision of Assistant Commissioner Glover is significant, as it highlights the circumstances in which the Commissioner or Court may (in its discretion) refuse to revoke a trade mark on the basis of non-use.
The successful result has allowed Bluebird to retain ownership of its valuable trade marks, and re-release CC's corn chips to New Zealand stores – a benefit to all New Zealanders.
"By retaining the brand we've been able to bring CC's back each summer. That's when people are out and about, so we make them available through corner dairies and petrol stations. It's an experience that plays back to the brand's heritage and what CC's mean to generations of New Zealanders," explains Jodene.
This article was written by the team at Baldwins before it joined AJ Park to operate as one firm under the AJ Park brand in October 2020. Find out more at: https://www.ajpark.com/baldwins/