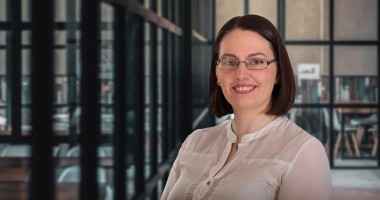 Helen Bellchambers
Principal \ AJ Park Law Limited, Wellington
Helen is a patent attorney and lawyer. She has a dual role at AJ Park as a member of both the life sciences patents team and the litigation and dispute resolution team. Helen works with clients from around the world to protect their inventions in New Zealand and Australia, and provides advice on patent infringement, opposition and revocation matters. Helen has particular expertise in pharmaceutical and plant biotechnology inventions.
Expertise
As a patent specialist, Helen works with clients across the life of an invention. Her role includes preparing, filing and prosecuting patent applications, and advising companies on patentability and freedom-to-operate. As part of the litigation team, Helen also helps clients resolve patent-related disputes. This can include challenging a competitor's patent in New Zealand or overseas, or working with clients to enforce their intellectual property (IP) rights.
Helen also leads our plant sciences team and supervises AJ Park's plant variety protection practice of over 500 cases, covering more than 40 plant genera, filed in over 25 countries. She advises Australian and New Zealand organisations on the complex process of filing applications internationally. Helen helps her clients to develop appropriate filing strategies and to avoid the many pitfalls that exist for the unwary. She also files and prosecutes PBR/PVR applications in Australia and New Zealand on behalf of local and overseas organisations.
Clients
Interacting with her clients is a favourite aspect of Helen's day. She enjoys the intellectual challenge and exposure to interesting new technology. She likes interacting with scientists at local research institutes and learning about their inventions while working to protect them; but working with corporate patent counsel for local and offshore clients is equally stimulating.
Her clients include New Zealand universities and CRIs, and leading international pharmaceutical companies. She works with companies across a range of industries, but is particularly experienced in working with clients from biotechnological, agriscience, food technology, pharmaceutical and chemical industries.
Experience
Helen graduated from the University of Otago with first class honours in law and a BSc, majoring in genetics. IP law is the ideal field in which to combine her legal training and love of science, and allows her to keep up-to-date with the latest developments in science without having to wear a lab coat.
Before joining AJ Park in August 2011, Helen worked as a senior examiner at the Intellectual Property Office of New Zealand (IPONZ). She has also worked as a research assistant for the University of Otago Human Genome Research Project.
Working style
Working across teams, Helen applies the knowledge from both disciplines to advise her clients. She enjoys the collaborating with innovative local inventors and patent associates within AJ Park and from around the world.
I enjoy the interesting blend of science and law, and having the opportunity to help clients protect exciting new developments. Intellectual property law is very complex and technical, but it's really just a business tool. When advising clients, I like to take a pragmatic and commercially-sensible approach, rather than an academic one.
Industry accolades
Helen Bellchambers was named by Managing Intellectual Property (MIP) as one of the Top 250 Women in IP 2023. She was named in the 2020/21 edition of Managing IP's Rising Stars, produced by the IP Stars research team. This special list recognises some of the best up-and-coming IP practitioners who contributed to the success of their firms and clients.
Helen was also recognised in the 2023 and 2024 editions of The Best Lawyers in New Zealand™ in the field of Biotechnology and IP law. She was also noted as a recommended individual in IAM Patent 1000 2023 for prosecution and litigation which highlights her unique expertise across both the litigation and chembio patent practice areas.
Beyond the office
Helen enjoys exploring cities, whether it's discovering something new in Wellington or somewhere further afield. Unable to name her favourite spot, her recent trips have taken her to Macau, New Orleans and Thimphu.
Expertise
Qualifications
BSc (Genetics), University of Otago
LLB (Hons), University of Otago
Registered Patent Attorney (New Zealand & Australia)
Admitted as a Barrister & Solicitor of the High Court of New Zealand
Helen Bellchambers's insights
Helen Bellchambers's team