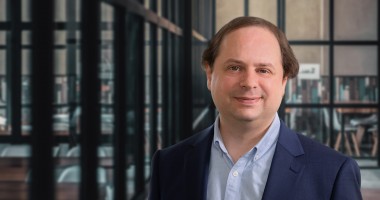 Dr Jason Busby
Associate \ AJ Park IP Limited, Auckland
An associate in AJ Park's Auckland life sciences team, Jason provides advice on patentability and freedom-to-operate, and prepares, files and prosecutes patent applications in Australia, New Zealand, and internationally. His area of expertise is in biological sciences — genetics, molecular biology, and biochemistry.
Experience
Jason grew up in Warkworth and moved to Dunedin to study genetics at Otago University. He subsequently worked as a structural biology research technician at the University of Auckland. Jason then took the opportunity to complete a PhD investigating a protein complex from a New Zealand soil bacterium that kills insect pests. He made several important discoveries during his research and had his work published in highly regarded scientific journals.
One of Jason's proudest achievements, this work resulted in a patent and, serendipitously, his first involvement with AJ Park, which assisted in the patent application process. Having met AJ Park staff members with scientific or engineering backgrounds, Jason realised intellectual property law might be a potential career for him.
After completing his PhD, he took up a post-doctoral research fellowship, and when this ended, he joined AJ Park in April 2019.
Working style
Not only does Jason have in-depth knowledge of his area of scientific expertise, he also has a very broad general knowledge and is able to quickly get up to speed with new topics.
With his background in scientific research, Jason says the most important advice he would offer those with a novel discovery is to talk to their organisation's IP protection team before presenting any research at conferences or publishing papers.
Beyond work
Photography is one of Jason's passions, especially astrophotography (taking photos of the night sky and the Milky Way). He also enjoys capturing landscapes. Jason also used to be a keen scuba diver and gained his PADI certificate at the age of 14. Among the various places he's dived around Australasia are the Great Barrier Reef and the Poor Knights islands.
Services
Expertise
Qualifications
PhD (Biological Science), University of Auckland (2014)
MSc (Genetics) (with credit), University of Otago (2006)
BSc (Hons, First Class) (Genetics), University of Otago (2004)
Registered Patent Attorney (New Zealand & Australia)
Dr Jason Busby's insights