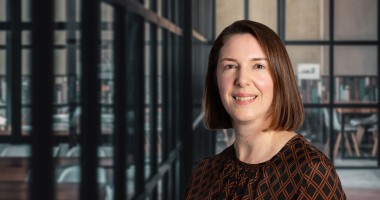 Dr Hannah French
Principal \ AJ Park IP Limited, Auckland
A principal in AJ Park's biotechnology and life sciences team, Hannah uses her mix of science and research knowledge and patent expertise to help clients of all sizes protect their innovations. Hannah is a critical member of the chembio team, having strong subject matter expertise and proven leadership on some of its complex, multifaceted projects.
Expertise
With particular expertise in molecular and cellular biology, immunology and biochemistry, Hannah specialises in all areas of patent law for biotechnology and life sciences innovations. Her clients range from universities and multinationals through to smaller biotechnology companies, operating in the pharmaceutical, biotechnology, human and animal health, and food technology spaces.
Hannah assists her clients by conducting patentability and freedom-to-operate searches, as well as watching searches of patent records. She also drafts, files and prosecutes patent applications, and advises on patent validity and infringement. Since joining AJ Park in early 2012, she has gained an in-depth knowledge of the patent systems in New Zealand and abroad.
Working style
Hannah loves the exposure her role gives her to the interesting and innovative science AJ Park's clients are involved in. She relishes the opportunity to work with highly creative innovators to help them protect their cutting-edge technologies early in their development, and realise the full potential of their inventions.
Hannah aims to make the often complex patenting process as straightforward as possible. With her combination of science knowledge, research experience and patent law expertise, she's able to understand her clients' innovations and obtain the best possible protection for them. Approachable, practical and with a strong attention to detail, she seeks to provide clear advice that's relevant and tailored to each client's specific needs.
Good working relationships involve clear communication, and the ability to understand and respond to a client's commercial goals and what they expect to get out of their IP protection. Our focus is on providing the highest quality advocacy and tailored advice.
Experience
Before joining AJ Park, Hannah worked in the science policy team at the Australian Academy of Science. She has a first class honours degree in biochemistry from the University of Otago, and completed her PhD in medical science at the Australian National University in Canberra in 2011. Hannah's research involved investigating the role of extracellular matrix degrading enzymes in the development of blood vessel disease.
Services
Qualifications
BSc (Hons) (Biochem), University of Otago (2004)
PhD (MedSci), Australian National University (2011)
Registered Patent Attorney (New Zealand and Australia)