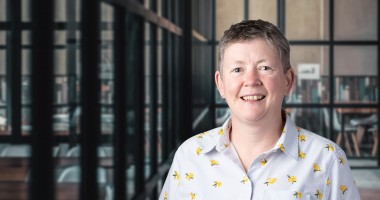 Dr Fiona Pringle
Principal \ AJ Park Law Limited, Wellington
Fiona assists clients in patent matters, from filing through to grant, in New Zealand, Australia and overseas. Acknowledged for her excellence in client service, Fiona was named the 2022 Client Choice Award winner - Patent Agent in New Zealand.
Expertise
Fiona has over 15 years' experience acting in all areas of patent prosecution, including appearing for applicants in examination hearings before the Intellectual Property Office of New Zealand (IPONZ). She has also been involved in opposition proceedings. Her focus is mainly on the life sciences, biotechnology and pharmaceutical areas, but Fiona has experience with animal health, food and beverage and a number of other areas.
Fiona also assists clients with plant variety rights matters.
Experience
Fiona is a registered patent attorney and is admitted as a Barrister and Solicitor in New Zealand. She has a PhD in microbiology (focussing on virology) and was a post-doctoral research fellow at the University of Alabama at Birmingham for three years.
Upon returning to New Zealand from her post-doctoral position, Fiona spent some time as a science policy advisor on biotechnology and related issues in a government department. Fiona joined Baldwins (now AJ Park) in 2005 and loves being involved at the forefront of technologies and innovations in areas that make a real difference.
Accolades
Services
Qualifications
BSc (Hons), University of Otago (1994)
PhD (Microbiology), University of Otago (2000)
LLB, Victoria University of Wellington (2012)
Admitted as a Barrister & Solicitor of the High Court of New Zealand
Registered Patent Attorney (New Zealand and Australia)
Dr Fiona Pringle 's insights