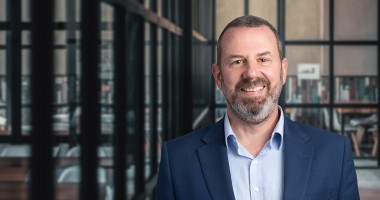 Wes Jones
Principal \ AJ Park Law Limited, Auckland
Wes specialises in the development and commercialisation of patent and registered design portfolios.
Expertise
Wes works primarily in patents and also advises on copyright and registered design protection. He specialises in drafting patent specifications, providing validity and infringement advice, preparing license and other technology transfer agreements, and advising on intellectual property portfolio management and IP strategy.
Wes has technical expertise in the electrical, electronics, communications and software fields. His electrical engineering degree studies also involved courses in mechanical and structural engineering subjects.
Wes' clients include Phitek Systems in the aviation industry and Auckland UniServices, the commercial arm of New Zealand's largest university. UniServices is a world leader in the development of contactless power transfer technologies, particularly wireless vehicle charging.
Experience
Wes first practiced in the intellectual property field in 1989. He joined Baldwins (now AJ Park) in 2002 and became a partner of the firm in 2006. He led the Baldwins partnership as Chairman from 2015, and joined the AJ Park board when AJ Park acquired Baldwins in 2020.
Recent accolades
Wes' recent industry accolades include being:
Services
Expertise
Qualifications
BE (Elec), University of Auckland (1988)
LLB, University of Auckland (2000)
Admitted as a Barrister & Solicitor of the High Court of New Zealand
Registered Patent Attorney (New Zealand and Australia)
Qualified Trust Account Supervisor