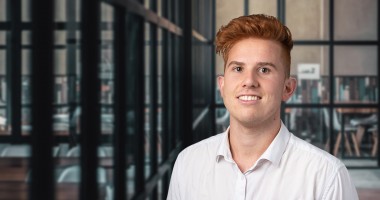 Callum Judd
Associate \ AJ Park IP Limited, Auckland
Callum is an associate in AJ Park's Auckland engineering and ICT team.
Expertise
Callum's role includes preparing, filing and prosecuting patent applications in Australia, New Zealand, and internationally. He is also experienced in a variety of patent searching, including patentability and freedom to operate searches, as well as considering infringement positions.
Experience
With a degree in Chemical and Materials Engineering, Callum understands how mechanical inventions or processes operate, as well as the relationships between the components and their environment.
Callum became interested in intellectual property (IP) early while at university. He spent the summer and final year of his degree working at another New Zealand IP firm, before joining Baldwins (now AJ Park) in 2019.
Building client relationships is key to achieve trust and clear communication between both parties to ensure an efficient and clear path to the client's goals.
Beyond Work
In his spare time, Callum enjoys watching and playing various sports (some more socially than others) and is always open to discuss these at length.
Services
Qualifications
BE (Hons) (Chemical and Materials Engineering), University of Auckland (2020)
Master of Intellectual Property, University of Technology Sydney
Registered Patent Attorney (New Zealand & Australia)