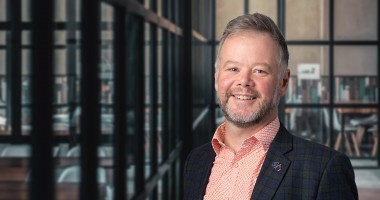 Duncan Schaut
Principal \ AJ Park Law Limited, Auckland
Duncan helps clients develop and implement their intellectual property strategy with a focus on patents and registered designs.
Expertise
Duncan specialises in all aspects of patents, registered designs and copyright and their commercialisation. He has a deep understanding of the aeronautical, building, cleantech, greentech, infrastructure, manufacturing, marine, medical devices, mining and mineral, packaging, recreational, sustainability, and transport fields.
Experience
Prior to working at Baldwins (now AJ Park), Duncan worked as an intellectual property (IP) specialist both in leading IP firms and as in-house IP counsel. This combination of experience since 2000 brings a unique perspective and understanding of clients' needs. Before that, he worked as an R&D thermal and mechanical design engineer for a multinational power electronics company.
Working style
Duncan enjoys understanding clients' needs and their business goals and aligning their IP strategy and rights to match these goals. He also enjoys working closely with his clients to understand their invention, how it works, its application and future applications it might have.
Duncan is based in our Auckland office and regularly travels to Christchurch and the surrounding areas to work with clients.
Recent accolades
Duncan was selected by his peers for inclusion in the 2023 and 2024 Best Lawyers in New Zealand™ in the field of IP law.
Services
Qualifications
BE (Eng Sc), University of Auckland (1994)
ME (Mech), University of Auckland (1997)
LLB, University of Auckland (2009)
Admitted as a Barrister & Solicitor of the High Court of New Zealand
Registered Patent Attorney (New Zealand and Australia)
Duncan Schaut 's insights