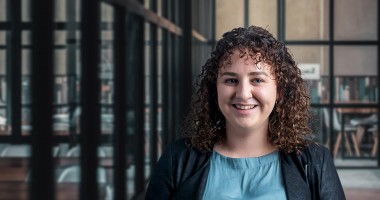 Dr Nikki Templeton
Patent Executive \ AJ Park IP Limited, Wellington
Plant-related intellectual property (IP) is a rapidly evolving area, and one that deeply suits Nikki's interests and professional background.
Expertise
Right now, there is significant effort being invested across the world into developing new technology to respond to environmental challenges such as climate change and the emergence of new diseases. Nikki works with clients involved in agricultural research and crop development within New Zealand, helping them to obtain plant variety rights to commercialise new varieties both here and overseas. In the decades ahead, food crops such as fruits and grasses will need to be able to grow better in hotter temperatures. She also helps clients with chemistry and biology-related applications with the patent application process in New Zealand and Australia.
Working style
Nikki's role at AJ Park is a natural transition from her previous research in therapeutics.
My research was in a very specialised field. I have found that with IP law, I get to use some of my specialised knowledge, but more importantly apply the research and analytical skills that I developed as a scientist. My work now involves the next step in the process of bringing a product to market. When we receive applications from clients looking to patent a new scientific technique or chemical compound for use as a therapeutic, the best way to provide advice is to understand the invention fully. One of the truly transferrable skills from my academic background is knowing how to filter and analyse vast amounts of information.
Experience
Nikki completed her PhD at Victoria University of Wellington in 2017. Prior to joining AJ Park, she was working as post-doctoral researcher in neuroimmunology, but looking to transition out of a lab-based research role. Having heard a scientist speak about the role of IP in science, she saw the role at AJ Park advertised and decided this was the perfect opportunity to try something new.
Beyond work
Outside of work hours, Nikki enjoys gardening, crafts, gym, spending time at the beach and reading. She also loves riding motorbikes.
Services
Expertise
Qualifications
BSc (Hons, First Class) (Molecular Biology), Victoria University of Wellington (2012)
PhD (Molecular Immunology), Victoria University of Wellington (2017)
Dr Nikki Templeton's insights
Dr Nikki Templeton's team