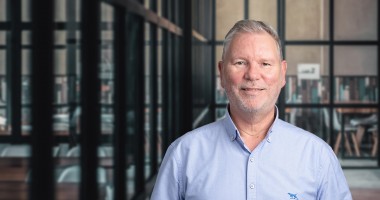 Tim Jackson
Special Counsel \ AJ Park Law Limited, Wellington
Tim works with local clients looking to protect and commercialise innovations in foreign markets, and with international clients looking to protect and enforce their IP in New Zealand and Australia.
Tim joined AJ Park's Auckland life sciences patent team in June 2020. He is registered as a patent attorney and as a lawyer in both New Zealand and Australia.
EXPERTISE
Tim is a member of AJ Park's life sciences patents team and works closely with our litigation and dispute resolution team. As part of the patent team, he supports local and international innovators to obtain and benefit from intellectual property (IP) rights.
"Intellectual property underpins every aspect of how companies do business. Some are more aware of that than others. It's an area where it pays to be savvy. Every business has and uses IP. The only question is how well you use it."
His role involves working with local clients to prepare and file patent applications internationally, as well as guiding them through the various patent processes of other countries. As part of this, Tim advises on issues related to patentability, freedom-to-operate, and patent validity.
Tim also works on contentious patent matters to support clients with matters before the Intellectual Property Office of New Zealand (IPONZ), IP Australia and the High Court of New Zealand. As part of this litigation role, Tim works with local and international clients to achieve commercially pragmatic outcomes.
"While many people think of litigation simply as an aggressive or defensive action, it can also serve as a way to explore the strength of an IP position and help a company find new ways of working with other parties. Many companies don't fully understand their IP assets. They may understand their registered rights, but they may be unaware of their unregistered rights and how and where they could apply those rights.
EXPERIENCE
Tim has a law degree and an MSc in chemistry. He has more than 25 years' experience working in New Zealand and Australia as a patent attorney and IP lawyer—primarily in the patent area. He also spent two years in Shanghai as a principal in an international IP consultancy, working primarily with international companies looking to enter the China market. Tim understands the need to have a layered approach to commercialisation and dispute resolution to achieve sensible commercial outcomes from both a local and an international perspective.
Tim has represented clients at all levels of the New Zealand Courts. Among his work highlights are appearing as junior counsel in the last patent case to be appealed to the Privy Council (Ancare New Zealand Ltd v. Fort Dodge New Zealand) and the first patent case to be appealed to the New Zealand Supreme Court (Peterson v Lucas).
His clients have spanned a variety of technology areas, from sawmills (in Petersen) to veterinary medicines (in Ancare) and the New Zealand end of the international VIAGRA litigation.
WORKING STYLE
Tim focuses on helping IP owners to use their IP as a positive agent for growth and the business outcomes they want.
"There are three key questions every company should be asking itself. What IP do we have? Where and when is that important? How and to whom do we leverage that? That's why you need a strong IP strategy, so that you can fully realise and proactively protect the value of what you have developed."
RECENT ACCOLADES
recognised by Managing IP as a notable practitioner in the 2021 IP Stars list.
names a national leader in China for patents in the 2020 edition of Who's Who Legal
named a national and global leader for patents in the 2021 edition of

Who's Who Legal
selected by his peers for the inclusion in the Best Lawyers in New Zealand 2022, 2023 and 2024 in the field of biotechnology law, health care law, and IP law.
BEYOND WORK
Outside of work, Tim enjoys golf, hiking and surfing.
Services
Expertise
Qualifications
MSc (Hons), Massey University (1985)
LLB, Victoria University of Wellington (1996)
Registered Patent Attorney (New Zealand and Australia)
Admitted as a Barrister & Solicitor of the High Court of New Zealand
Admitted as a Lawyer of the Supreme Court of Queensland, Australia