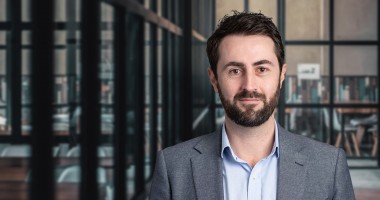 Matthieu Mouscardes
Principal \ AJ Park IP Limited, Auckland
Matthieu is a principal of the EIT practice group. Matthieu helps local clients and clients from around the world protect their innovations.
Expertise
Matthieu specialises in the area of patents. This includes drafting patent specifications and progressing applications through to grant, in addition to advising on patentability and freedom to operate. Matthieu also drafts and prosecutes commercially focused registered design applications. His main practice areas are in the fields of mechanical engineering, software & computer systems, and medical devices.
Experience
Before joining Baldwins (now AJ Park), Matthieu qualified as a European Patent Attorney and worked in-house as a patent engineer for a large American company which develops, manufactures and sells networking hardware, software solutions, telecommunications equipment and other high-technology services. Matthieu also worked for European-based companies specialising in digital television systems and user interfaces.
Recent accolades
Matthieu was named in the 2019, 2020, 2021 and 2022 editions of Managing IP's Rising Stars, produced by the IP Stars research team.
Qualifications
ME (Materials Science), Grenoble Institute of Technology, France (2002)
Advanced Masters in Innovation & Technology, Business School of Toulouse, France (2003)
CEIPI Diploma, University of Strasbourg, France (2010)
Registered Patent Attorney (New Zealand and Australia)
European Patent Attorney (no longer current due to residency requirements)
Matthieu Mouscardes 's insights
Matthieu Mouscardes 's team