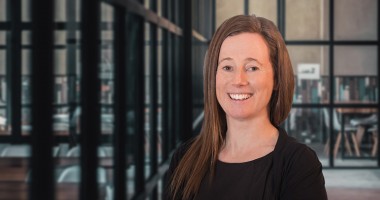 Sarah Barclay
Principal \ AJ Park IP Limited, Wellington
Sarah combines her industry experience and intellectual property (IP) expertise to help clients around the globe protect their innovations.
Expertise
Sarah specialises in patent, design and related IP law for mechanical and manufacturing patents. Her role involves preparing, filing and prosecuting patent and design applications both in New Zealand and overseas. She also advises clients on the viability of patenting or registering their innovations, and on related aspects of IP law such as design infringement and the validity of their rights in New Zealand and overseas.
Experience
Sarah joined AJ Park in 2003, and works with clients throughout North America, Europe and Asia prosecuting patents in New Zealand and Australia. She also assists local clients with patent and design protection overseas. With a degree in mechanical engineering, and engineering industry experience, Sarah is well-placed to advise her clients on their innovations. Among her New Zealand clients are many 'backyard inventors', and where she sees merit in following through with an IP strategy, Sarah enjoys helping them navigate the challenges to achieve their dreams.
Before joining AJ Park, Sarah worked for innovative Wellington-based window and door hardware exporter Interlock Industries. Her roles there ranged from continuous improvement of the company's manufacturing processes, to human resourcing and new product development.
Becoming a patent attorney has allowed Sarah to make the most of her skills and experience, and to combine her love of writing and science. She's wanted to be a patent attorney since the age of 13, when a friend's father (who happened to be a partner at AJ Park) would regale her with interesting stories about his work.
Working style
When working with clients, Sarah favours honesty, enthusiasm and a flexible approach to meet each client's unique circumstances and needs.
'I like to be upfront with my clients about the feasibility of their innovation at the start of the process, because it's usually difficult and often expensive, so we need to be realistic about whether they actually have something worth protecting. At the same time, it's important to match our client's enthusiasm about their ideas.'
Sarah is an adjunct lecturer Victoria University of Wellington, and teaches postgraduate students about registered design law in New Zealand and Australia. She also presents to industry and businesses groups on these topics.
In previous years, Sarah has spent her time designing and teaching a patent drafting course (both theory and practical based) through the Asian Patent Attorneys Association. That work involved travelling to Southeast Asia to train patent attorneys in countries that are developing their IP laws. Sarah has been described by her students as having a passion for the subject matter which engages the students.
Recent accolades
Sarah's recent accolades include the the selection by her peers for inclusion in the 2023 and 2024 Best Lawyers in New Zealand™ in the field of IP law.
Beyond the office
Since 2009, has done volunteer work and held several roles at Zonta International, a global women's service and advocacy group that works across the world to empower and support girls and women. Currently, Sarah is on Zonta's New Zealand Board and is also on the National Advocacy Committee. In 2017 and 2018, she was the President of Zonta's Wellington Club.
Sarah also volunteers as a dog trainer at the Wellington Canine Obedience Club and is also the Club Secretary.
Services
Qualifications
BE (Mech), University of Auckland (2000)
CertMS, Victoria University of Wellington (2004)
LLB, Victoria University of Wellington (2015)
Registered Patent Attorney (New Zealand and Australia)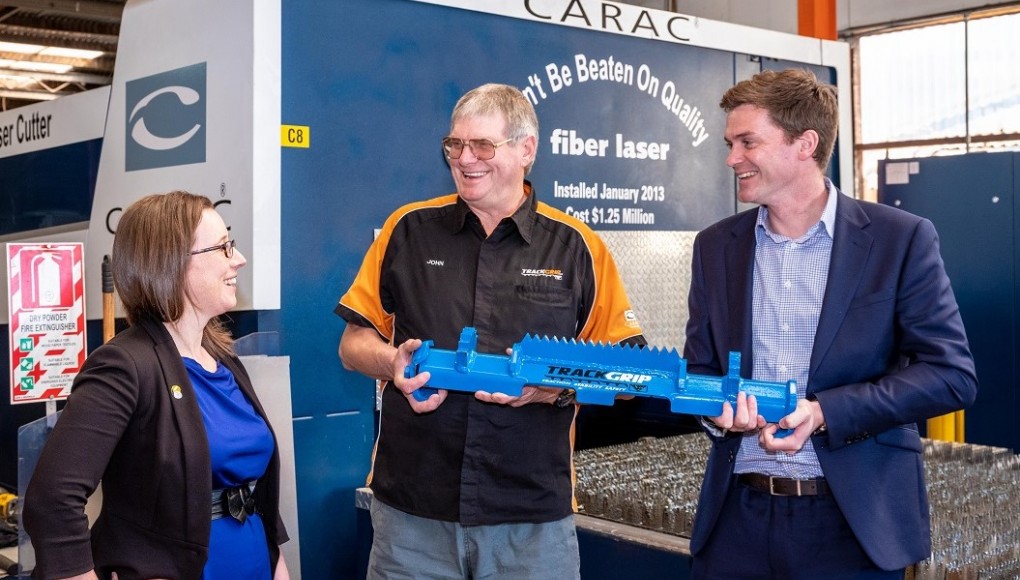 Carac Group \ Finding a better way
The simplest ideas are often the best. It's a philosophy Carac Group espouses as it designs and manufactures ground-breaking trailer and towing products for its global markets.
Finding a better way