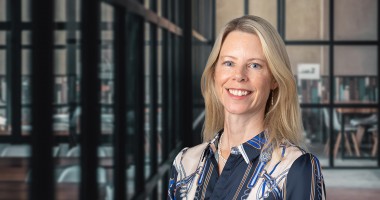 Victoria Watts
Special Counsel \ AJ Park Law Limited, Auckland
Victoria is a leading trade marks specialist with extensive international experience, advising on brand strategy and portfolio management across a broad range of industries.
Expertise
Victoria has been practising in the field of intellectual property law for nearly 20 years in the UK, Europe and New Zealand, working with a wide spectrum of clients, from small start-ups to the some of world's biggest brands.
She is a true trade mark expert, advising on brand strategy, trade mark filing and prosecution, and enforcement of trade marks across various industries, including cosmetics and toiletries, food and beverage, nutraceuticals, animal health and computer software.
Experience
Victoria first qualified as a solicitor in the UK, and worked at major law firms in London and Paris where she advised clients on their local and global protection and enforcement strategies. Since moving to New Zealand, she has continued to advise many local and internationally renowned brands on their protection, portfolio structuring, enforcement and border protection measures. Victoria is knowledgeable, precise and trusted by clients to be commercial and strategic.
Recent accolades
Victoria was selected by her peers for inclusion in the 2023 and 2024 Best Lawyers in New Zealand™ in the field of IP law.
Beyond work
After studying and working in France, Victoria is passionate about French culture, and as a past President, remains an honorary member of the French New Zealand Chamber of Commerce. She also speaks fluent German. Victoria is a keen golfer, and more recently, tries to fit in a regular yoga practice.
Services
Expertise
Qualifications
LLM (Commercial Law), Grenoble University, France (1995)
PGDip in Intellectual Property Law, Commercial
Agreements and New Technologies, Grenoble University, France (1996)
PGDip in Intellectual Property Law and Practice, Bristol University (2001)
Admitted as a Barrister & Solicitor of the High Court of New Zealand
Registered Patent Attorney (New Zealand and Australia)
Registered Trade Marks Attorney (Australia)
Victoria Watts's insights