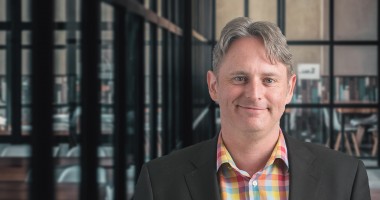 Jonathan Aumonier-Ward
Principal \ AJ Park Law Limited, Wellington
Jonathan is a trade mark and copyright specialist who uses his well-honed problem-solving skills to help his clients achieve their business goals.
Expertise
Jonathan specialises in trade mark and copyright law. His clients include multinationals operating in a broad range of industries, from hospitality, food and beverage, and sustainable businesses, through to technology, software and communication. He also works with non-profit and charity organisations in New Zealand and overseas.
Working style
Engaging, approachable and curious, Jonathan believes honesty and professionalism are essential for a successful working relationship with his clients. He's grateful for the chance to work with some clever and innovative people.
I like getting involved in my clients' businesses; learning about how they operate, what challenges they are facing, what they think is important to them and why. This means engaging with my clients and asking lots of questions. I try to always be available for a quick chat or coffee. Where I can add value is by showing them the best path to get where they want and need to go.
Jonathan relishes the opportunity to employ his problem-solving skills and gets immense satisfaction from making his clients' lives easier—removing the pain so they can focus on growing their businesses. Proof of his ability to form productive and trusting working relationships lies in the long-term friendships Jonathan has built with many clients.
'Since joining AJ Park in 2001, I've learnt a great deal about the intricacies of IP law, but also about how to read and deal with a wide variety of people, and how the importance and versatility of IP differs from industry to industry.'
Mentoring younger staff and seeing them succeed gives Jonathan huge enjoyment, and he strives to emulate the integrity and honesty shown by his role model, retired AJ Park partner Peter Luxford.
'Peter Luxford was a class act. He had high professional standards, but he cared a lot about his staff and had a great deal of compassion.'
Outside the office
Always keen to give back, Jonathan has spent a lot of time volunteering for community organisations. He also writes and contributes articles to a number of leading local and international intellectual property publications, including:
Thomson Reuters' Trademarks Throughout the World

, practical summaries of the trade mark laws and regulations of over 180 countries and jurisdictions. Jonathan writes the chapters for Australia, New Zealand, Samoa, Papua New Guinea and Tonga.

International Trademark Association's Country Guides: Essential Information on Trademark Protection Worldwide

. It is a searchable database of country profiles offering practical information on trademark filing, prosecution, registration, opposition, cancellation, maintenance, and enforcement. Jonathan writes the chapters for New Zealand, Samoa, and Papua New Guinea.

Member of the International Trademark Association and sits on the INTA Bulletins Committee, overseeing and writing content in the INTA Bulletin publication relating to the Asia Pacific region.
Member of the New Zealand Sustainable Business Network
Member of the American Chamber of Commerce in New Zealand
Other credentials
In World Trademark Review's 2023 edition of the WTR 1000, Jonathan received gold for prosecution and strategy and was highlighted for his 'no-nonsense approach coupled with his well-honed trademark skills make him the top choice and closest ally on any New Zealand copyright or trademark issue.'
In 2022, Jonathan was highlighted in WTR 1000 2022 as recommended individual. WTR 1000 2022 is the World's Leading Trademark Professionals - a unique guide that identifies the top trademark professionals in key jurisdictions around the globe.
Jonathan was also recognised in The Legal 500's Asia Pacific 2022 guide. This guide is published annually and provides unbiased commentary on legal firms across the Asia Pacific region.
Jonathan was also selected by his peers for inclusion in the 2023 and 2024 Best Lawyers in New Zealand™ in the field of IP law.
What Jonathan's clients have to say
Jonathan has been our long-standing counsel on all things trademark and copyright for over a decade. He is incredibly responsive, which is key for our fast-moving businesses, and his advice is thorough, practical, and always directly on point. He makes a point to get to know his clients, and his friendly and approachable manner helps us work together to find creative solutions.

- Kelly Walton, VP, Trademarks, Dell Inc.
I have worked with Jonathan for many years. For me, relationship matters. He is our preferred counsel in Australia and New Zealand. Jonathan has a deep understanding of our company's business. By not restating the obvious and offering a perspective from the start, we see Jonathan as a valued partner for our business.

- Ty Tran, Senior IP Lead Manager / Head of Trademarks, LinkedIn
Jonathan is an exceptional lawyer and strategist, who always provides his advice through a commercial and practical lens. He understands our business needs and the service we provide to customers, which adds incredible value and is a real strength of his. He doesn't miss a beat and manages our extensive portfolio expertly. Bespoke training for our staff on an ongoing basis is also greatly appreciated.

- Melissa Scott, Senior Legal Counsel, Megaport
I have worked with Jonathan for well over a decade, and without question, he is one of my favourite attorneys to work with. Not only is he highly responsive (I'm convinced he does not sleep), but he is also very knowledgeable, when it comes to IP. I file hundreds of trademark applications around the world, and Jonathan is the only person I trust to assist my clients in Australia and New Zealand. He is top notch.

- Jennifer Ko Craft, Partner, Dickinson Wright PLLC
I have been handling clients' worldwide trademark portfolios for more than 15 years. During that time, I have worked with many counsel in New Zealand and Australia. However, I now only use one. Jonathan Aumonier-Ward is my choice for all matters in both New Zealand and Australia. He is responsive, conscientious and a true professional. I know that when I work with Jonathan, it will be done right, it will be done promptly and it will be done at a fair price.

- Theodore R. Remaklus, Partner, Wood Herron & Evans LLP
Services
Expertise
Qualifications
LLB, Victoria University of Wellington (2000)
Admitted as a Barrister & Solicitor of the High Court of New Zealand
Jonathan Aumonier-Ward's insights
Jonathan Aumonier-Ward's team