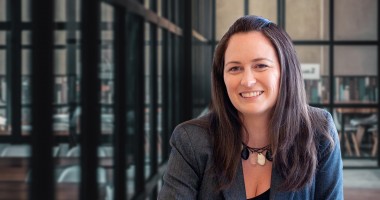 Anna Bargh
Senior Associate \ AJ Park Law Limited, Wellington
Anna assists clients with a wide range of trade mark matters, including registration, protection and enforcement.
Expertise
Anna specialises in prosecuting trade mark applications through to registration for both New Zealand and international clients. She assists clients with opposition, revocation and co-existence matters in Australia and New Zealand. Anna also has extensive experience with trade mark protection in the Pacific Islands. Her clients include international and New Zealand companies in a range of industries including the cosmetic, hospitality, clothing and consumer goods industries.
Experience
Before joining Baldwins (now AJ Park) in July 2007, Anna worked at Herbert Smith and Clifford Chance in London. She began her intellectual property career at the Intellectual Property Office of New Zealand (IPONZ) as a senior trade mark examiner.
Working style
Anna enjoys helping her clients to achieve a positive outcome and loves seeing their trade marks being used in the marketplace. She also enjoys working in the social atmosphere of our Wellington office.
Beyond the office
Anna commutes to and from a Wairarapa farm where she lives with her husband and two children.
Services
Qualifications
LLB, University of Otago (2001)
BA (History), University of Otago (2001)
Admitted as a Barrister & Solicitor of the High Court of New Zealand