Jonathan's inquisitive nature has seen him develop an impressive repository of skills. Whether it be on the sports field, in the virtual world, or in the workplace, Jonathan has the ability to learn, grow, and excel in everything that he puts his mind to.
Jonathan has been a member of AJ Park's trade mark practice for over two decades in various positions, most currently as Principal. Over the years, Jonathan has built a strong rapport with his extensive international and local client base. Many of his clients recognise him for his friendly nature and responsiveness, with one saying, "I have worked with Jonathan for well over a decade, and without question, he is one of my favourite attorneys to work with."
Throughout his life, Jonathan has won national titles in Trampolining, travelled around the world for Ultimate Frisbee and, as a 12-year-old, has helped young people understand their legal rights.
Known for his bold and colourful t-shirts, Jonathan has an extensive collection of unique prints oozing personality.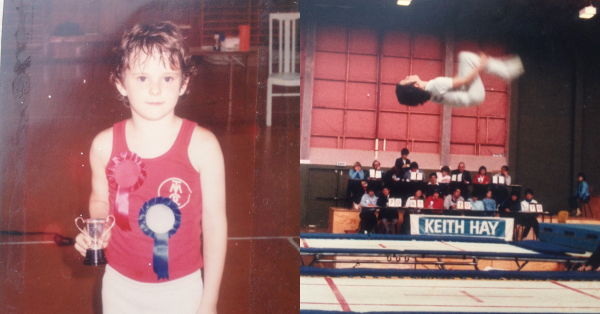 How did you discover your love for law and intellectual property?
When I was 5 or 6, I decided I would be a lawyer or politician. At a young age, my parents went through a messy divorce, so messy I had a dedicated lawyer through the process. Within a week, I fired him as I felt he was being bias toward one parent, so he was not doing his job. That experience stuck with me, and from a young age, I had an instinct for the legal system's role in maintaining a fair balance.
I was home-schooled as a child, which gave me the time to indulge in so many different things. At 15, I attended the University of Auckland and studied a Bachelor of Psychology and Politics. Following that, I moved to Wellington and completed my Law Degree.
Funnily enough, I didn't immediately see a career in intellectual property as I gravitated towards other papers during my studies.
However, following graduation, I applied for a job at AJ Park, and I saw the opportunity to work with some interesting people, including scientists, engineers, and entrepreneurs – I haven't looked back!
Tell us about the trade mark team at AJ Park
My team supports an extensive international client base, with approximately 80% of our work being international businesses and law firms wanting to do business in Australia, New Zealand, and the Pacific Islands. This means there is a lot to get through, so we have solid processes and are very efficient.
Deep in process, I once joked, "If we ever go paperless, I'll have to quit". But some months later, I recognised the benefits and importance of progression, and in the words of Agent Smith I heard the "sound of inevitability". So I chose to embrace it. I told my team that Friday afternoon that from Monday morning we were paperless. The switch to reducing our use of paper required a major restructuring of our existing processes. My team's ability to roll up their sleeves and get it done with a positive attitude was admirable. And this was amazingly useful when, not too long after that the whole firm and in fact the whole Country, when into Covid-lockdown. Great timing eh?
I'm lucky to work with a team that always volunteers to help the wider team. But it's important to be respectful of people's kindness and time. I always want to ensure people are rewarded for this, and if they've been working long hours, they get the opportunity to take some downtime.
What is your proudest work achievement?
Our client Spark, then Telecom, was going through a significant rebranding of their visual idenity, and AJ Park was engaged to do the due diligence.
A new symbol/logo had been developed, however, it had yet to be named. In fact the client had intentionally not named it themselves. Instead when asked by media what it was called, their CEO said simply "The new... logo means what you want it to mean, it's about you, it's about self expression, it's about customers; what they need and what they want".
As you would then expect, the public and the client's competitors started to come up with their own names for the client's new logo including "ASTERISK" and "SPARK" and "SCRIBBLE". I remember telling the client if you don't name it then others will name it for you. I knew it was going to be important to be able to exert some control over this. And I also knew that it was likely the client would look to rebrand their corproate name at some time in the future so there was always potenital they may want to use the name themselves. I recommend they go ahead and register some of these names as trade marks. We did. Including SPARK. And thought nothing more of it. For quite a while.
Some years later, I got a call from the client's legal team telling me the new CEO has decided to change their corporate name from "Telecom" to "Spark" and in his words (all be it paraphrased) "it needed to happen in three weeks". As anyone in our industry knows, trying to change the corporate name for one of a country's largest publicly traded entities is not easy. And it certainly takes more than three weeks to do the due dilligence! I have to admit, I felt a little smug, and maybe even a self important, when I was able to calmly remind them that I had registerd "SPARK" for them years earlier. So it was already done! Needless to say there were still some hurdles to overcome. But it was thrilling and exciting to have been able to play a small part in the client's history here. To help enable this change.
When the then-CEO retired, the rebrand was an important part of his legacy. I got an invitation to one of his farewell events. I assume it would be a hundred people with some kind of speech, snacks and drinks. When I turned up there were about 20 of us including his family, the new CEO, the Executive, and a few others, including me. He rememebered our work and the impact of pre-empting their needs. I'm proud of our work, but more importantly, the relationship we built with the client through the process.
Do you have a claim to fame?
In my early-mid teens I volunteered at the Auckland City Youth Council as Vice Chair and helped with a start up community law centre for young people called The Youth Law Project. It still works today to educate and look after yourng people with their legal rights and responsibilities.
So helping young people know their legal rights and navigate the law was something I became passionate about from an early age.
There was a gossip column in the student magazine, Tearaway, called (I think?!) Dear Roxanne. Young people could send through questions which were answered anonymously. When I was 12, I was Dear Roxanne for any of the legal questions.
What do you do on the weekend?
My weekends have been quite different over the past year. Engaging my brain for long periods at work has led me to appreciate the downtime and connecting with people, whether it be the local barista, friends in-person or online, or my partner Amy.
I live in Wellington City with Amy, and we frequent the many coffee shops and cafes in our area. Favourites include the ham and cheese croissants from Le Moulin Bakery and the bacon croissants from Midnight Espresso.
Amy and I play a lot of Ultimate Frisbee. Both internationally and locally in leagues. We're slowly getting back into the international aspect of that! I started playing in March 1999 when I moved to Wellington and it's opened so many doors to international travel, including the Philippines, Hong Kong, Italy, France, the United Kingdom and Australia. I also love the game's social aspect, as we'll usually go for waffles after early games.
I have a lot of interests, whether it be playing Pokemon Go, playing strategy board games, listening to a Dungeons and Dragons podcast, or collecting things. I'm known for having a very colourful office, surrounded by collectables such as Lego figures, toy fire engines (a gift from Amy), and Smurf figurines. Kids look forward to coming in and playing with the collection, and I enjoy being surrounded by familiar things with memories.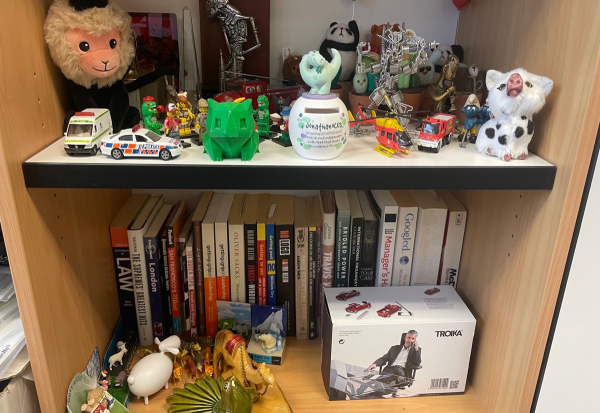 What's your greatest achievement outside of work?
I've always been pretty sporty. I've competed competitively across individual, pair and team sports. However, two achievements I am most proud of are:
The Ultimate Frisbee club I started with my partner Amy in 2013 called 'Aotearoa' has won six consecutive international 'fair play' Spirit of the Game awards. I feel proud of the culture we have created and our contribution to the sport. Many of the the members of our club have gone on to organise their own clubs around the world. And we are constently getting people coing back to thank us for helping to show them what good spirit means.
In my trampolining days, I got asked to compete last minute in a syncronised team with another competitor (his teammate was injured). We were different weights and heights, which made syncing our movement challenging. With little practice, we won gold – this was completely unexpected. It felt like a mighty ducks moment!