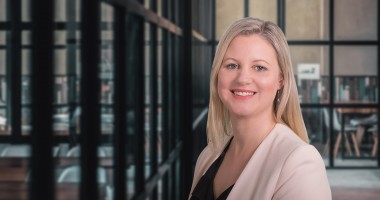 Amanda Griffiths
Principal \ AJ Park Law Limited, Auckland
Amanda is the Practice Group Leader for AJ Park's Trade Mark practice. She enjoys collaborating with clients as they develop new brands and products. Her expertise lies in helping them protect their intellectual property (IP) with a commercially-robust branding and trade mark strategy.
Expertise
Amanda offers clients expert advice and assistance in the areas of branding and trade mark strategy, protection and enforcement. She works with companies and individuals of all sizes across a range of industries, but the majority of her clients operate in the FMCG sector.
Advertising and food labelling, including compliance with New Zealand's Food Standards Code and Fair Trading Act, are among her specialist areas. Amanda's specific expertise lies in working with clients developing new products and advising on trade mark strategy during this process.
'I enjoy working with clients from the marketing and product development stage. Offering IP input at an early stage makes everyone's job easier going forward. Often what's great from a marketing perspective may not work from an IP perspective, so it's more beneficial to provide advice before too much money is spent on a product or brand.'
Working style
Friendly and open, Amanda enjoys collaborating with clients and visiting them onsite to understand how they operate and do business. She's equally at home touring a factory, walking through an orchard, or visiting a corporate office.
'Every company is different and each industry is specific, so we don't have a cookie cutter approach to working with our clients. I like to speak with a range of people in a company, not just my client contact—it's the best way to understand a business' needs.'
Among Amanda's strengths is her ability to offer clients commercial insights combined with sound legal advice so they can make informed business decisions. Providing concise and accurate advice is a skill she's honed over time.
Experience
After graduating from the University of Adelaide in Australia, Amanda landed a sought-after position as a judge's associate at the District Court in South Australia, where she gained invaluable legal experience working on criminal and civil trials. She moved to New Zealand in 2001 to join her Kiwi husband, and worked as a solicitor at another New Zealand IP firm.
Amanda also worked at a leading London law firm for three years advising clients on all aspects of branding protection, exploitation and enforcement in the UK and European Union, before returning to New Zealand to join AJ Park in 2006.
Advising New Zealand company Griffin's on a strategy to protect its marks internationally has been a career highlight for Amanda.
Recent accolades
In 2021, Amanda was named in NZ Lawyer's Elite Women List for 'making great strides in shaping a new future for the legal sector'. She also been recognised as a leading lawyer by several publications, including Best Lawyers 2024, IP's Top 250 Women in IP 2021, Managing IP's IP STARS list as a Trade mark star 2021 and The Legal 500's Asia-Pacific 2021 guide and elite 'leading lawyers' list.
Services
Expertise
Qualifications
BA, University of Adelaide, Australia (1996)
LLB, University of Adelaide, Australia (1998)
Admitted as a Barrister & Solicitor of the High Court of New Zealand
Griffin's \ All in good taste
Griffin's is determined to protect its brands and the intellectual property it's built up over the years, says General Manager Sales and Marketing Josette Prince. With previous experience in fast moving consumer goods (FMCG), Prince understands the importance of protecting Griffin's trade marks internationally.
Read full story
Amanda Griffiths's insights