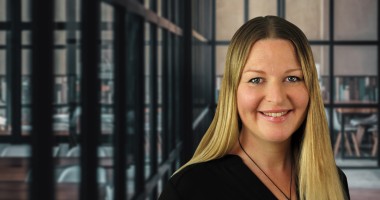 Fionna Cumming
Senior Associate \ AJ Park Law Limited, Auckland, Wellington
Fionna is a trade mark specialist who has managed global trade mark portfolios and worked on enforcement programmes for some of the world's largest brands.
Expertise
Fionna is experienced in managing large global trade mark portfolios. From prosecution through to enforcement, Fionna has expertise across the full remit of trade mark protection.
Experience
Fionna has worked on global protection strategies for major New Zealand, European, and British companies. Her role involves working out whether brands are free to use and how best to protect them. She is also experienced in handling trade mark conflicts and oppositions, and has worked closely with companies to commercialise their intellectual property assets.
Fionna is a member of the New Zealand Law Society and an associate member of the Chartered Institute of Trade Mark Attorneys (UK).
Working style
Fionna enjoys the challenge of working with large complex brands and seeing her clients succeed in their markets and on a global scale.
Expertise
Qualifications
Master of Laws (Auckland University)
LLB (Victoria University of Wellington)
BA (Victoria University of Wellington)
Admitted as a Barrister & Solicitor of the High Court of New Zealand (2005)
Admitted as a Solicitor of the Higher Courts of England and Wales (2010)