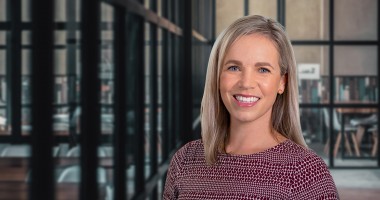 Natalie Harre
Principal \ AJ Park Law Limited, Auckland
Natalie specialises in intellectual property litigation and dispute resolution, helping clients navigate the best path to protect and enforce their IP and deal with challenges to their IP rights.
Expertise
Natalie's role involves advising clients on a range of IP matters, such as trade marks, copyright, border protection, parallel importing, consumer law (including the Fair Trading Act and Consumer Guarantees Act), advertising review/clearance advice, and social media. She specialises in dispute resolution, and also has experience with trade mark prosecution, portfolio management and general strategic advice around building IP portfolios and avoiding potential disputes.
Experience
Natalie's clients range from sole traders, start-ups and SMEs to large corporates, and local and international clients. She also instructs and receives instructions from overseas counsel, and works closely with AJ Park's trade mark and patent teams before matters become contentious.
Natalie began her legal career with a five-year stint in general commercial litigation before joining another New Zealand IP firm, working in its litigation and dispute resolution team.
She likes working with clients from a variety of industries, but particularly those operating in FMCG, food & beverages (especially wine) and fashion.
Working style
Friendly, pragmatic and organised, Natalie understands that there are always two sides to every story and that working out the pressure points in a dispute is very important.
She enjoys getting to know her clients' businesses and understanding what's important to them, and then helping them find resolutions to tricky or complicated situations. With a genuine interest in her clients, Natalie works hard to provide prompt service and to connect with her clients on a personal level.
She also gets huge satisfaction from mentoring junior lawyers and supporting their professional development. Since returning to work after maternity leave, she's particularly interested in supporting female lawyers and helping them navigate the career/family balance.
Other credentials
Natalie was selected by her peers for inclusion in the 2023 and 2024 Best Lawyers in New Zealand™ in the field of IP law.
Beyond the office
Outside of work, Natalie keeps busy with her young family. When not on 'mum duty' she enjoys keeping active, brunch (her favourite meal of the day), catching up with friends, overseas travel and reading a good book – preferably on a sunny beach. Chamonix and Santorini top Natalie's best-ever travel destinations, as does Paris (where her husband proposed).
Expertise
Qualifications
LLB, University of Auckland (2006)
BSc, University of Auckland (2006)
Admitted as a Barrister & Solicitor of the High Court of New Zealand