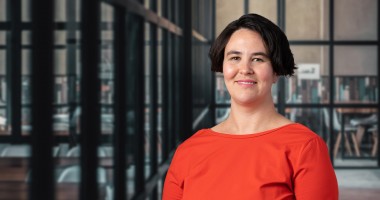 Grace Thomas-Edmond
Principal \ AJ Park Law Limited, Wellington
As a commercial law specialist, Grace works with AJ Park's patent attorneys and other teams to provide commercial and IP strategy advice to clients ranging from start-ups to government agencies.
Expertise
A specialist in commercial law, Grace provides commercial advice to AJ Park's clients with a focus on intellectual property (IP) issues. These include IP licensing, IP ownership and strategy, sale and purchase of IP, infringement issues, and the protection of confidential information and trade secrets. Her role also involves providing general company advice, and preparing and reviewing company constitutions and shareholders' agreements, supply and distribution agreements, manufacturing agreements, ICT and software procurement contracts, confidentiality agreements and sale and purchase contracts.
Grace's clients range from start-ups through to government agencies and Crown Research Institutes. While most are New Zealand businesses, she also works with overseas companies looking to do business in New Zealand and Australia.
Among Grace's interesting recent cases was working on setting up a new US based joint venture for a New Zealand business, including advising on the sale and licensing of a trade secret heavy IP portfolio.
Working style
Efficient and analytical by nature, Grace has the ability to identify a problem or pertinent issue and solve it. She enjoys collaborating with the wide range of experts at AJ Park whose varied backgrounds and training make for an interesting working environment.
AJ Park has quite a different culture compared to other big law firms. We have a lot of engineers, scientists and support staff who approach things from different perspectives. I like that variety.
Credentials and experience
Grace attended Victoria University in Wellington, graduating top of her class with a Bachelor of Laws with honours. Her first position after graduating was a two-year term as a judges' clerk at the Wellington High Court.
Before joining AJ Park in November 2014, Grace worked as a senior solicitor in the commercial and ICT team of one of New Zealand's major law firms. There, her role included advising on mergers and acquisitions, procurement contracts and master services agreements, as well as providing IP advice around copyright, and drafting and reviewing website terms of use and competition terms and conditions.
Recent accolades
Grace was named in NZ Lawyer's 2020 Rising Stars list. The inaugural 2020 Rising Stars list, put together by NZ Lawyer, honours up-and-coming stars in the legal profession who are committed to making a difference. It showcases young legal practitioners making waves in the early stages of their careers. The Rising Stars list recognises individuals who have not only made incredible advancements within their own companies, but who work with charitable trusts and organisations, lead talks on diversity and inclusion, contribute thought leadership in their areas of expertise to drive the industry forward, and who mentor aspiring junior lawyers.
Grace Thomas-Edmond is a great role model for young women in the legal profession. She is highly regarded by both clients and colleagues alike and is known as a 'safe pair of hands' for providing practical advice to clients who are often engaged in dealing with complex licensing and contractual issues. Aside from her technical legal skills, she mentors AJ Park's junior executives across all teams to provide guidance on developing business relationships and navigating firm life. - New Zealand Lawyer Rising Stars 2020
Grace was also named in the 2019/21 editions of Managing IP Rising Stars, produced by the IP STARS research team. This special list recognises some of the best up-and-coming IP practitioners who contributed to the success of their firms and clients.
Services
Expertise
Qualifications
LLB (Hons), Victoria University of Wellington (2010)
Admitted as a Barrister & Solicitor of the High Court of New Zealand
Grace Thomas-Edmond's insights