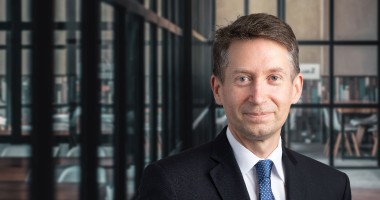 Adrian Evans
Senior Associate \ AJ Park IP Limited, Wellington
Adrian has experience advising clients on all areas of intellectual property, including patent infringement, validity and freedom to operate. He also drafts, files and prosecutes patent applications in New Zealand and Australia across a broad range of technology sectors, including pharmaceuticals, veterinary remedies, mechanical engineering, computer software and electronic systems.
In 2001, Adrian began his career working as a litigation research assistant at AJ Park. Since his time with AJ Park he has worked as an examiner at the Intellectual Property Office of New Zealand (IPONZ), and an intellectual property specialist at Wellington UniVentures. Adrian then spent 10 years working as a patent attorney in New Zealand.
Adrian holds degrees in both law and science, with his science degree majoring in genetics, molecular biology and physiology. He is currently studying towards a BE(Hons) in Electrical Engineering at Victoria University.
Outside of work, Adrian enjoys running and learning German.
Qualifications
BSc (Victoria University of Wellington)
LLB (Victoria University of Wellington)
Registered Patent Attorney (New Zealand & Australia)
Enrolled Barrister & Solicitor of the High Court of New Zealand