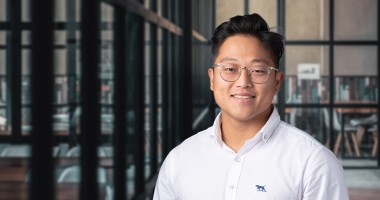 Paul Lee
Patent Executive \ AJ Park IP Limited, Wellington
Paul is a highly skilled professional working in AJ Park's engineering and IT team, where he conducts patentability and freedom to operate searches and contributes to the patent prosecution process for a range of clients.
Expertise
Paul's strong technical background in Mechatronics Engineering provides an in-depth understanding of the technical aspects of intellectual property (IP) protection, using mechanical, electrical and software-based concepts.
With a Bachelor's degree in Mechatronics Engineering and a Master's degree in Engineering Management, he brings a developed perspective to the field of IP. He is currently studying towards a Masters in Intellectual Property at the University of Sydney to become well-versed in the legal and regulatory aspects of IP, and to be able to navigate the complex landscape of IP laws and regulations.
Experience
Prior to working at AJ Park, Paul conducted research and development at the University of Canterbury on the creation of an innovative robotic fish tail. Paul's previous work also includes work for Red Bus Limited on a plan to reduce the carbon emissions of their bus fleet.
Working style
Paul is a dedicated, hardworking professional who is committed to providing the highest level of service to clients. Paul is always looking for new challenges and opportunities to grow and develop, and is excited to continue making a positive impact in the field of IP.
Beyond work
Outside of work, Paul enjoys playing golf being active in the sun. He also has interests in trying new foods and activities.
Qualifications
Master of Engineering in Management, University of Canterbury 2020
Bachelor of Mechatronics Engineering, University of Canterbury 2018