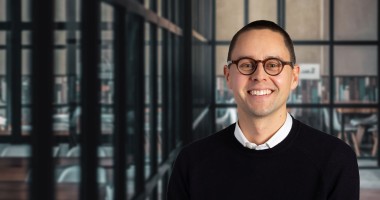 Brook Dyer
Senior Associate \ AJ Park Law Limited, Auckland
Expertise
Brook is a registered Trans-Tasman Patent Attorney in AJ Park's Engineering and IT team.
He specialises in protecting innovations in the digital and high-tech space. He has experience in preparing and prosecuting patent applications across a broad range of technical areas, including digital electronics, medical devices, robotics, embedded systems, and a variety of software related fields.
Brook also advises on various other facets of IP, including: the patentability of inventions, freedom to operate, protection and commercialisation strategies, patent infringement, and validity analysis.
Holding multiple degrees across engineering, commerce, and law, Brook is able to quickly understand technologies and give pragmatic IP, legal, and commercial advice relevant to the specific needs of his clients.
Working style
Organised and curious, Brook loves learning, problem-solving, and is always up for a challenge. He believes communication is the key to successful working relationships.
The intricacies of the patent process can cause it to be long and drawn out. Our clients' needs can change over time, so we like to work alongside them throughout the innovation and commercialisation process rather than simply acting on their behalf.
Experience
Brook has been working in Intellectual Property since 2015, and he became registered as a Trans-Tasman Patent Attorney in 2018.
His degree in Computer Systems Engineering has given him a range of exposure to different technologies, so Brook is able to quickly get to grips with new inventions and ascertain where he can best add value. Brook also holds a Bachelor of Commerce and a Bachelor of Laws, providing him with an aptitude for technology, business, and law.
His combination of education has allowed him to develop skills in communication, collaboration, and critical thinking, and makes him well placed to advise clients working in the digital and high-tech space.
Beyond work
Outside of the office you'll find Brook cycling, swimming, or getting out in the New Zealand wilderness. He also attempts to play golf and tennis whenever possible.
Services
Qualifications
BE (Hons) (Computer Systems Engineering), University of Auckland (2015)
BCom (Commercial Law/Innovation & Entrepreneurship), University of Auckland (2015)
LLB, University of Auckland (2021)
Registered Patent Attorney (New Zealand & Australia)