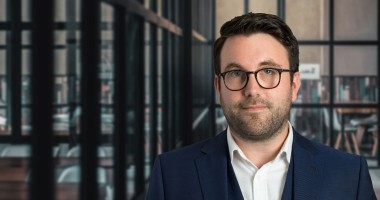 James Richardson-Bullock
Senior Associate \ AJ Park IP Limited, Auckland
James assists clients in patent matters in New Zealand, and overseas. With a strong physics and technology background, James has a range of experience with drafting and prosecuting patent applications for clients over a wide variety of technologies.
Expertise
James specialises in patents, with specialist knowledge in software and other computer implemented inventions. He's experienced in all patent matters, including drafting, portfolio management, and patent prosecution worldwide. He has worked on a wide range of technologies including telecoms, audiovisual devices, automotive systems and software – with a particular focus on the contentious area of graphical user interfaces.
Experience
James began his career in intellectual property (IP) in 2014 working at an IP firm in the UK. James' introduction to IP came about while completing his PhD, which led to the filing of a patent application for a new kind of bolometer. He completed his Doctorate in Physics at the University of Warwick, during which James conducted research in cryogenics and semiconductor microelectronics for space-based applications. He has a keen interest in technology and innovation which is reflected in his client relationships.
I enjoy being close to the innovation – helping bridge the gap between the inventors and those setting the business strategy
Beyond work
James enjoys sailing, skiing and climbing – although he spends most of his time outside of work exploring New Zealand with his wife, daughter and dog.
Services
Qualifications
MPhys (University of Warwick)
PhD (University of Warwick)
Chartered Patent Attorney (UK)
Registered Patent Attorney (Europe)
James Richardson-Bullock's insights
James Richardson-Bullock's team