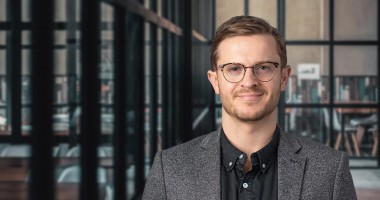 Ben Sullivan
Senior Associate \ AJ Park Law Limited, Auckland
A specialist in brand strategy, Ben is enthusiastic and proactive about helping his clients protect, develop and enforce their brand portfolios.
Expertise
A brand strategy specialist at AJ Park's Auckland office, Ben advises on all aspects of trade mark and branding matters. His areas of expertise include freedom-to-market analyses, filing strategies (both in New Zealand and internationally), application prosecution, opposition, revocation and infringement matters, copyright issues, and the maintenance and enforcement of trade mark portfolios.
Ben also advises clients on ancillary intellectual property (IP) issues such as passing off, New Zealand consumer legislation (Fair Trading Act), Major Events Management Act, various commercial issues (licensing, franchising), as well as product labelling, advertising and brand protection issues.
During his time at AJ Park, Ben's clients have ranged from major consumer goods retailers (clothing, fashion and luxury goods) to food and beverage giants, as well as pharmaceutical firms, entertainment and media companies, and those dealing in tech-based products and services.
Working style
Driven and disciplined when it matters, Ben mostly refuses to take life too seriously. He recognises the challenges, and enjoys the rewards, of meeting client expectations. Businesses are people driven, and Ben acknowledges that the essential ingredient in a good working relationship is the ability to engage with his clients (and colleagues) on a personal level.
For me, the best working relationships hinge on understanding the motivation of the people behind a business. This helps me guide them in the right direction and achieve their IP and overall business goals.
He believes that AJ Park's unparalleled reputation in the field of IP sets the firm apart from other professional services suppliers and is delighted to be part of the AJ Park team.
Experience
Since graduating from university in 2011, Ben has been firmly entrenched in the IP space. He first joined AJ Park in 2015, following some time with a large IP firm in Wellington. In July 2018, he returned to New Zealand from a year-long stint in Hong Kong working for a multinational law firm as part of its Asia-Pacific regional IP group. This was an exceptional opportunity to get to grips with IP enforcement in Hong Kong, China and elsewhere in the region.
Ben also has experience in European law, having completed a six-month internship with a boutique law firm in Milan, Italy, specialising in IP and European Community law.
Recent accolades
Ben's recently accolades include the selection by his peers for inclusion in the 2023 Best Lawyers in New Zealand™ in the field of IP law.
Services
Expertise
Qualifications
LLB, University of Otago and University of St. Gallen, Switzerland (2010)
BA (Classics), University of Otago (2011)
Admitted as a Barrister & Solicitor of the High Court of New Zealand