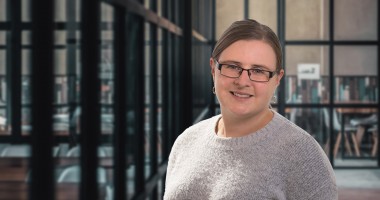 Katherine Sheehan
International Filing Manager \ AJ Park IP Limited, Wellington
Expertise
With a wealth of administrative experience and patent filing knowledge, Katherine manages AJ Park's Outbound Filing Department (OFD) and the firm's International Filing Department (IFD)
Katherine works with a mix of international intellectual property (IP) firms and in-house counsel for overseas companies. Her responsibilities include reviewing and filing all patent and design applications in New Zealand, Australia and the Pacific Islands for AJ Park's international clients. She also responds to any patent and design pre-filing enquiries from clients.
It's a varied and interesting role that Katherine enjoys, where no two cases are exactly the same and the learning never ends. Dedicated, approachable and a quiet achiever, Katherine firmly believes in giving 110%.
I love working for a firm that is consistently recognised as being the best at what we do. AJ Park is dedicated to providing the best service to our clients, by being adaptable and investing in quality people and systems. I'm lucky to work with some very talented, successful and inspiring women here. I've learnt the importance of working hard and I'm always learning something new or gaining a new perspective.
Experience
It's been over a decade since Katherine joined AJ Park. In that time, she's gained a sound understanding of the different types of IP, and how they combine to help businesses protect their brands and their reputation. Among her proudest achievements at the firm are helping to set up AJ Park's OFD, and working her way up from junior secretary. She's also passed two of the notoriously difficult New Zealand Patent Attorney exams – New Zealand patent and design law, and foreign patent law.
Beyond the office
Katherine loves to get out and explore New Zealand's beautiful outdoors, especially tracks and walks around the Wellington region.