We are delighted to announce that Dr Andrea Dickens has accepted the role of managing director of AJ Park, effective 1 June 2020. With a wealth of experience in professional services management, it's a role she is well-placed to fill.
Andrea has been with AJ Park for most of the last 21 years and most recently was the firm's chief operating officer. Over the past year, she was seconded to the integration management office of AJ Park's parent company, IPH Limited. Andrea joined AJ Park as marketing manager in 1999, and has since held numerous management roles, including strategic projects manager, service development manager, and head of business operations. She has also worked in the New Zealand public sector, in practice management and business development roles.
Andrea has a BCA in marketing and an MBA, both from Victoria University of Wellington. In 2019, she completed her PhD in strategic management, focusing on how professional services firms develop the capabilities to adapt to their constantly changing environments. Commenting on her promotion, Andrea said "It is a privilege to have the opportunity to lead a firm with such a strong international reputation and a long history of making a meaningful difference to its clients. I look forward to contributing to the continued success of AJ Park".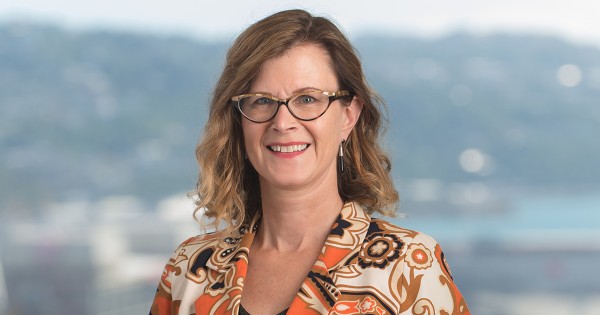 In approving Andrea's appointment, the IPH group board was particularly impressed by her excellent commercial capabilities and leadership attributes.
Andrea has already been involved in many of the key responsibilities of the role—strategic planning, marketing, organisational model understanding, service design, finance, HR, IT, operations, and a strong empathy with the people working in the IP sector. With her broad-based professional services experience and recent exposure to the integration of AJ Park into the IPH group, Andrea is an ideal fit for the managing director role.

- Dr Andrew Blattman, Managing Director & CEO of IPH Limited
Damian Broadley stepped down as managing director on 1 June 2020 to return to a trade mark principal role, servicing his extensive New Zealand and international client base. We take this opportunity to thank Damian for his longstanding contribution to AJ Park, particularly for his leadership over the past six years.
About AJ Park
AJ Park is New Zealand's leading intellectual property (IP) law firm. With offices in Auckland and Wellington, we have one of the largest, most experienced teams of IP experts in the area. For 129 years, we've helped companies and individuals identify, develop, protect, commercialise, manage, and enforce their intellectual property throughout the world. Visit our website www.ajpark.com or follow us on Twitter, LinkedIn or Facebook.