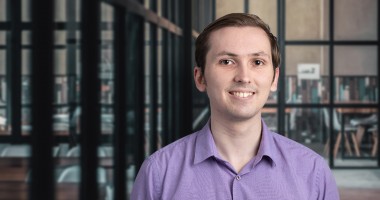 Louis Habberfield-Short
Associate \ AJ Park IP Limited, Auckland
Louis Habberfield-Short is a patent associate in AJ Park's engineering/IT patents team. He assists clients with innovations in the construction, packaging, lighting and energy sectors.
Expertise
Louis' work focuses on helping clients protect their innovations and avoid infringement of third party rights in industries such as construction, packaging, lighting and energy. A clear business plan helps people understand how they are going to fund themselves going forward. It also helps them evaluate the benefits and risks of what they have planned.
Most clients I work with have inventions that are mechanical in nature, but my mechatronics background makes me interested in businesses that include electrical and software elements to their inventions. It's fascinating to be there as the idea takes shape and they get themselves ready to go to market.
Working style
Attention to detail is important to Louis.
"I enjoy that I get to work on many different cases and learn the details of a multitude of inventions in completely different fields of engineering. I don't think there are many other jobs that expose you to quite the same diversity of technological innovation.
In one interesting case, a client approached us with an enquiry about their freedom to operate in making their products compatible with existing systems. This question is complicated and there was a lot to consider regarding the interplay between registered and unregistered rights. For example, I had to research the history of the existing products because their first date of industrial use was relevant to New Zealand copyright law."
Experience
Louis completed a BE (Hons) specialising in mechatronics at the University of Auckland. Unexcited by the engineering roles he was seeing after he graduated, he saw an ad for a role at AJ Park and decided it would be a good fit.
Beyond work
For several years Louis has been a qualified tournament adjudicator for the card game Magic: The Gathering. He is also trained in Shaolin Kempo and now has a 4th-degree black belt. He once worked for Hasbro as a banker and adjudicator at the NZ nationals tournament for Monopoly.
Services
Expertise
Qualifications
BE (Hons), University of Auckland (2020)
Registered Patent Attorney (New Zealand & Australia)
Louis Habberfield-Short's insights
Louis Habberfield-Short's team