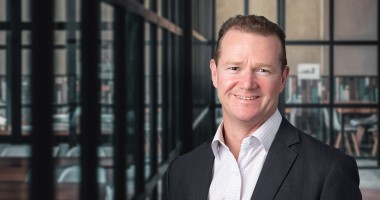 Paul Johns
Principal \ AJ Park Law Limited, Auckland
Paul is the Practice Group Leader for AJ Park's Litigation practice. He assists clients to effectively handle contentious intellectual property issues.
Expertise
Paul advises clients on actual or potential legal disputes, including in relation to registered intellectual property (IP) rights, copyright, and consumer and marketing law. He helps his clients to develop and implement appropriate strategies to effectively manage and resolve disputes, whether by negotiation, litigation or other dispute resolution methods.
Paul appears on behalf of his clients in the Courts and in IP office hearings. Though based in our Auckland office, Paul travels regularly to work with clients in Wellington and Christchurch.
Experience
Paul has more than 19 years' experience in IP disputes, including five years at a leading general commercial firm in New Zealand and at a major international firm based in London.
Paul is also currently serving as a member of the Copyright Tribunal of New Zealand.
Recent accolades
Paul's recent industry accolades include being:
highlighted in the 2023 IAM Patent 1000
recognised in WTR 1000 2022 as a bronze individual for enforcement & litigation.
selected by his peers for inclusion in

the 2023 and 2024 Best Lawyers in New Zealand

™ in the field of IP law, and Litigation.
Noted as a recommended individual in IAM Patent 1000 for 2022.
Beyond work
Paul enjoys meeting a diverse variety of people, whether through his work across various industries, through family activities with his wife and children, or over a good meal with a glass of beer or wine.
Expertise
Qualifications
LLB (Hons), University of Otago (2000)
BSc, University of Otago (2000)
Admitted as a Barrister & Solicitor of the High Court of New Zealand
Admitted as a Solicitor of the Supreme Court of New South Wales, Australia
Admitted as a Solicitor of the Supreme Court of England and Wales